 This week, U.S. Sen. Rick Scott, R-Fla., introduced a proposal pushing back against the Chinese regime's efforts against American journalists.
Scott brought out the "Chinese-Backed Media Accountability Act" with the support of U.S. Sen. Marsha Blackburn, R-Tenn.
"In March, the Chinese Communist Party expelled more than a dozen U.S. journalists, and required other outlets to submit written reports of their staff, finances, operations and real estate in China," Scott's office noted. "The Chinese-Backed Media Accountability Act establishes reciprocity between the U.S. and Communist China by preventing new visa issuances to Chinese state-run media until an accurate account of Chinese journalists in the United States can be provided to Congress. It also limits these visas to no more than the number of American journalists operating in China."
Scott weighed in on the bill on Tuesday.
"For years, the Communist government in China has tried to push its propaganda in America through state-owned media outlets, while refusing to treat American journalists in China fairly. General Secretary Xi wants to punish anyone that disagrees with him and has built his regime on censorship of free speech. We can't allow this to continue and we have to take action. The Chinese-Backed Media Accountability Act prevents new visas from going to media backed by the Communist Party of China until we know exactly how many Chinese propaganda outlets are operating in the United States. It also creates reciprocity by making sure the number of Chinese-backed journalists in the United States is equal to the amount of independent American journalists allowed in China. We have to stand up and say that this behavior by Communist China is unacceptable, and I look forward to my colleagues supporting this proposal," Scott said.
"The Chinese Communist Party cannot be counted on to support the free press while its state-owned media outlets parrot censored information and American journalists in China are treated unfairly. This legislation will give us the ability to keep a close eye on Chinese state-backed journalists in the U.S., ensuring that they are not operating here under false pretenses," Blackburn said.
The bill was sent to the U.S. Senate Judiciary Committee on Monday. So far, there is no companion measure over in the U.S. House.
Reach Kevin Derby at kevin.derby@floridadaily.com.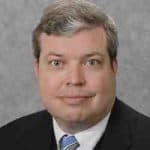 Latest posts by Kevin Derby
(see all)