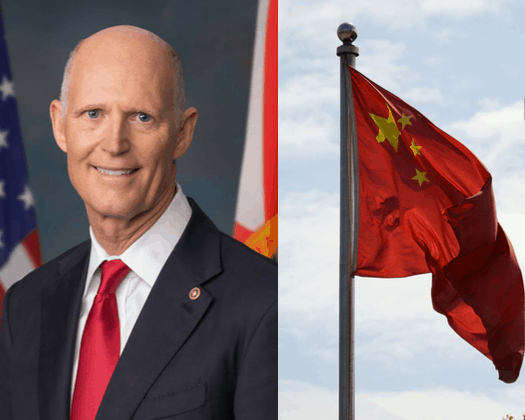 This week, U.S. Sen. Rick Scott, R-Fla., introduced a resolution condemning China's efforts in the South China Sea.
Scott's resolution "condemning military aggression and use of force by the Chinese Coast Guard against peaceful foreign vessels that purportedly violate the unlawful maritime sovereignty of China" was backed by U.S. Sens. Josh Hawley, R-Mo., Dan Sullivan, R-Alaska, Thom Tillis, R-NC, and Roger Wicker, R-Miss.
"The Communist Party of China, led by General Secretary Xi, continues to militarize the South China Sea and is eager to expand its territorial claims in the region. This aggressive and unlawful action cannot be tolerated. I'm proud to lead my colleagues today in a resolution to applaud the hardworking men and women of the U.S. Navy and Coast Guard for working to defend our freedoms, and to send a clear message to General Secretary Xi that his aggression cannot continue," Scott said on Wednesday.
"In recent years, China has ramped up its aggressive actions against neighboring peaceful nations both to expand its influence and subvert the rule of law in the South China Sea. The alarming, belligerent behavior of Xi Jinping cannot continue. This resolution commends the courageous Coast Guard and Navy service members who continue to promote international order in the region and sends a strong message to the Chinese Communist Party that hostility toward our allies will not be tolerated," Sullivan said.
"The brave men and women of our Armed Forces deployed in the Indo-Pacific play a critical role in protecting access to vital commercial corridors like the South China Sea. I am proud to join my colleagues supporting the tireless efforts of our servicemembers to safeguard a free and open Indo-Pacific region and denounce the Chinese Communist Party's ongoing aggression in the South China Sea and other international waters," Tillis said.
"China's claims to sovereignty over the South China Sea are unfounded and threaten the international order. The U.S. must hold Beijing accountable for its unauthorized expansions, and I applaud the U.S. Navy and Coast Guard for working to maintain the balance of power in the Pacific region," Wicker said.
The resolution was sent to the U.S. Senate Foreign Relations Committee.
Reach Kevin Derby at kevin.derby@floridadaily.com.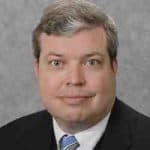 Latest posts by KEVIN DERBY
(see all)