 U.S. Sen. Rick Scott, R-Fla., wrote Amazon CEO Jeff Bezos on Friday, urging him to base half of its second headquarters (HQ2) in Florida now that locating it in New York is out of the question.
Jabbing Democrats in New York, Scott contrasted Florida's business climate with the Empire State's. Scott praised "Florida's low taxes and business-friendly climate," themes he focused on during his eight years as governor.
"It has come to my attention that Amazon recently pulled out of its planned expansion in New York and there are currently no plans to begin a new search. While I can't argue with New York's inhospitable business climate and anti-growth political leaders, I don't think that should limit Amazon's expansion plans. Florida presents an easy alternative," Scott wrote before taking aim at two prominent Democrats based out of New York.
"Politicians like Congresswoman Alexandria Ocasio-Cortez and Governor Andrew Cuomo's policies hinder companies like Amazon," Scott insisted. "The policies they support – higher taxes, more regulations and an anti-business attitude – create a business climate that's as frigid as the weather. Unfortunately, the hardest hit are families in New York.
"Rep. Ocasio-Cortez has shown that she has no interest in keeping jobs in New York. She herself celebrated Amazon's decision, saying 'New Yorkers & their neighbors have defeated Amazon's corporate greed.' The reality is, her political greed scuttled a deal that would have created 25,000 jobs for hard-working people in her community. Florida will happily welcome these jobs to our state," Scott added.
Florida's new senator turned his focus to the Sunshine State, insisting it was a much better fit for Amazon.
"Here in the Sunshine State we know what a good job can mean for a family and we will continue to fight for more jobs for Floridians. I personally grew up in public housing and started working at an early age. It's what allowed me to live the American Dream. My mission is to make sure every Floridian has the opportunity to live that same dream," Scott wrote. "We have supported this mission by making Florida the most business-friendly state in the country – we have no state income tax and over the last eight years we cut $10 billion in taxes, eliminated thousands of regulations and reduced state debt by almost $10 billion. Not to mention that there are already several Amazon warehouses in Florida. We support an opportunity economy in Florida, not socialism like many of New York's elected leaders."
Scott also showcased other parts of Florida which could appeal to Amazon.
"We have top-notch universities in Florida. We've invested tens of billions of dollars in upgrading our ports and roads. And we have weather that New York can only dream of," Scott wrote in conclusion. "Don't let anti-business leaders in New York stifle your efforts to expand and create jobs and opportunity for thousands of hard-working Americans. Bring HQ2 to a state that appreciates and respects the work that you do – Florida."
In January 2018, Amazon narrowed the list of contenders for its HQ2 locations to 20 cities. Only one of them–Miami–was in Florida.
Scott is not the only Florida Republican trying to sell Amazon on the Sunshine State. Last week, U.S. Rep. Neal Dunn, R-Fla., urged the company to base HQ2 in the Panama City or Tallahassee areas.
Kevin Derby can be reached at Kevin.Derby@floridadaily.com.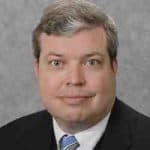 Latest posts by Kevin Derby
(see all)