With President Joe Biden meeting with Fed Chair Jerome Powell this week, U.S. Sen. Rick Scott, R-Fla., released the following statement demanding answers from the Biden administration regarding the inflation crisis.
"President Biden and the Federal Reserve have broken their promise to the American people. Biden's inflation crisis has continued for nearly 18 months, yet he's done almost nothing to stop it from happening. This crisis is plaguing families' budgets every single day—yet this is the first time this year Biden has met with Powell to address inflation. While the Fed's policies have undoubtedly impacted American families, this is President Biden's inflation crisis and no amount of finger-pointing will change that. Gas prices are at record highs. Prices at the grocery store continue to skyrocket. Baby formula and other critical supplies are nowhere to be found as Biden's supply chain crisis continues. Yet, instead of taking action every day to fix these problems, Biden continues to lie to the American people, tell them everything is just fine, and stick his head in the sand. That is absolutely unacceptable. Following today's meeting, American families need answers and I expect President Biden to immediately respond to the following questions:
1. On May 10, I requested to meet with President Biden to discuss the dangers of inflation. Now that he acknowledges this is a significant crisis, will he commit to meeting with me and other lawmakers across the aisle on how to rescue America from this inflation crisis?
2. Will President Biden submit a revised budget to Congress that is both balanced and reduces the national debt, rather than increase it to $45 trillion over the next decade, as his current budget proposes?
3. Now that Biden has a Federal Reserve Board full of nominees appointed by him, what is the plan to reduce inflation without harming families further? When will American families see the results?
4. Why wasn't this inflation crisis addressed earlier by the Biden administration and Federal Reserve—who for months called this crisis 'transitory'?
The American people deserve answers today. Biden needs to address this crisis today. Families cannot afford his failures anymore.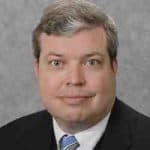 Latest posts by Kevin Derby
(see all)