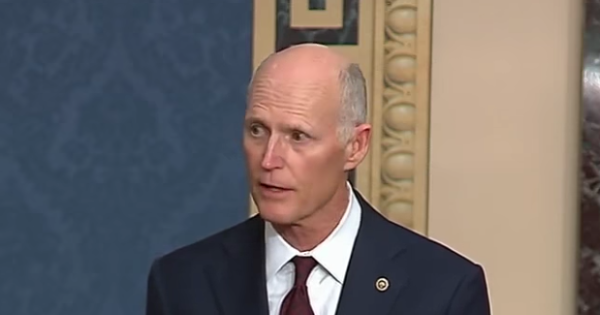 On Thursday, U.S. Sens. Rick Scott, R-Fla., and Joe Manchin, D-WV, announced they will introduce the "Russia and Belarus SDR Exchange Prohibition Act."
The bill "would prohibit the U.S. Treasury Secretary from exchanging dollars for International Monetary Fund (IMF) Special Drawing Rights (SDRs) held by Russia or Belarus. Russia and Belarus' SDRs currently total more than $25 billion and represent unconditional liquidity for the Putin and Lukashenko dictatorships, which is being used to finance the invasion of Ukraine."
U.S. Rep. French Hill, R-Ark., is championing the proposal in the U.S. House. He introduced a similar bill at the start of last month and reeled in more than a dozen co-sponsors including U.S. Rep. Bill Posey, R-Fla.
"As Russia wages war against Ukraine and threatens democracy in Europe, the United States cannot allow the IMF to be its piggy bank and finance these attacks. Without this legislation, IMF countries could provide Putin and his thugs in Belarus with relief from the devastating sanctions that America and our fellow democracies have levied and open channels to funding from Communist China to fuel Russia's genocide and unjust war. This bill is an important step to again make clear that the United States stands firmly with the people of Ukraine and will continue to punish Russia, and its evil ally Belarus, until Ukraine wins this war and Russia retreats. I am proud to partner with Senator Manchin and Congressman Hill on this important legislation, and urge all of our colleagues to support this bill," Scott said.
"Limiting the international financial support for Putin's invasion of Ukraine must be a top priority for the United States and our allies. Our bipartisan, bicameral bill will prohibit the IMF from financing this unprovoked invasion by limiting Special Drawing Rights held by Russia and Belarus. I urge my colleagues on both sides of the aisle to join our bipartisan legislation to limit Russia's financing of this horrific war," said Manchin.
"I've warned about the dangers of the IMF's mistaken policy on SDRs for years and we should be very concerned about Russia's ability to exchange its SDRs for Chinese renminbi, especially as it turns to China for trade and liquidity in response to sanctions. This bill is another effort to constrain the Russian and Belarus economies by preventing them from exchanging their IMF assets to further fund their illegal war and commit atrocities on the people of Ukraine. I thank my friends, Senator Scott and Senator Manchin, for leading this effort in the Senate and introducing companion legislation to my bill, H.R. 6899, the Russia and Belarus SDR Exchange Prohibition Act."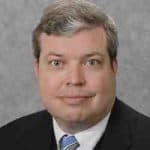 Latest posts by Kevin Derby
(see all)