U.S. Sen. Rick Scott, R-Fla., is teaming up with the Heritage Foundation to launch a new series entitled "How Washington Wastes Your Money."
This week, Scott announced that he will focus on a new target each week as he hits the federal government for wasteful spending.
Scott's team launched the first episode of the series on Wednesday.
"Today's episode focuses on 'improper payments' – payments made by federal agencies that are either the incorrect amount or paid to the wrong recipient. According to the Government Accountability Office, the United States made over $150 billion in improper payments last year – taxpayer dollars that should have never been spent," Scott's office noted.
After a prominent career in the private sector, Scott entered politics, leading Conservatives for Patients' Rights (CPR) against President Barack Obama's federal healthcare law and then running for governor in 2010. After winning a second term in 2014, Scott ran for the U.S. Senate last year, defeating then U.S. Sen. Bill Nelson, D-Fla.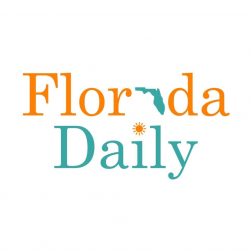 Latest posts by Florida Daily
(see all)