With two weeks to go until Election Day, Gov. Rick Scott holds a narrow lead as he continues to challenge U.S. Sen. Bill Nelson, D-Fla., a new poll shows.
The Florida Atlantic University Business and Economics Polling Initiative (FAU BEPI) released a poll of likely voters on Tuesday afternoon which showed Scott with 42.3 percent of the vote while Nelson is right behind with 40.6 percent while 13.1 percent remain undecided.
The poll shows both Scott and Nelson are above water with Florida voters. Scott is approved by 42.9 percent while 35.8 percent disapprove of him. That's better than Nelson who has the approval of 36.4 percent while 34.7 percent disapprove of him.
Asked about toxic algae and red tide, more a third of those surveyed–35.3 percent–say Scott as governor is most responsible for it while 19.9 percent think Nelson, as a senator, is most responsible. But a strong plurality–44.7 percent–say they are not sure.
Despite Scott's lead, Monica Escaleras, the director of the BEPI, said toxic algae and red tide could be holding him down.
"Perhaps holding Scott back is the algae problem in the state," she said on Tuesday "Voters are nearly twice as likely to blame him as they are Nelson."
Scott does get high marks for his leadership in Hurricane Michael with 38.8 percent saying his response to it was excellent while 32.1 percent considered it good. Almost a quarter of those surveyed–24.6 percent–considered Scott's leadership fair while 4.5 percent rated it as poor.
The poll of 704 likely Florida voters was taken from Oct. 18 through Oct. 21 and had a margin of error of +/- 3.6 percent.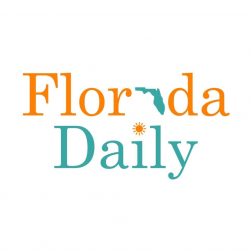 Latest posts by Florida Daily
(see all)