U.S. Sen. Rick Scott, R-Fla., is ready to lead Republicans on a new Senate subcommittee which will have its first hearing next week.
Back in February, the U.S. Senate Commerce, Science, and Transportation Committee, led by U.S. Sen. Maria Cantwell, D-Wash., launched its Tourism, Trade, and Export Promotion Subcommittee. U.S. Sen. Jacky Rosen, D-Nev., is the first chairwoman of the new subcommittee while Scott leads Republicans on it.
"It is an honor to be named the chair of the Subcommittee on Tourism, Trade, and Export Promotion," said Rosen when she was named to the post. "I thank Senator Cantwell, chair of the Senate Committee on Commerce, Science, and Transportation, for entrusting me with the responsibility to lead, and for the opportunity to deliver on these critically important issues for Nevadans and for the American people.
"Tourism-related industries drive job creation and economic growth in states across the country. The COVID-19 pandemic has posed significant challenges for Nevada's tourism-heavy economy, and in communities across our nation that rely on travel, tourism, hospitality, and live entertainment," Rosen continued. "In this new leadership position, I pledge to work tirelessly to support the sustainable recovery of the tourism industry, highlight the challenges that our tourism-centered businesses face, and advocate for critical support as we recover from this ongoing economic crisis. I will also strive to support fair trade and export deals that protect American jobs, promote growth, and strengthen the economies of Nevada and the United States."
The new subcommittee "will have jurisdiction over the International Trade Administration's (ITA) National Travel and Tourism Office, Brand USA, live entertainment, the Department of Commerce's Bureau of Industry and Security, and other tourism, trade, and export-related matters within the Department of Commerce."
Rosen and Scott announced this week that the subcommittee will hold its first hearing on Tuesday which will focus on how the COVID-19 pandemic has impacted tourism and travel.
"In my state of Nevada, travel and tourism-related industries are drivers of job creation and economic growth. The COVID-19 pandemic posed significant challenges for the travel, tourism, and hospitality industries in Nevada and across our nation," said Rosen. "Ranking Member Scott and I are proud to use this subcommittee's inaugural hearing as an opportunity to shine a light on the issues that are impacting these industries, as well as discuss solutions for supporting and revitalizing America's travel and tourism industries moving forward."
"I'm honored to join Chair Rosen to lead the first hearing of the Subcommittee on Tourism, Trade, and Export Promotion and discuss how to safely and fully bring back the tourism industry after the devastating impacts of the coronavirus pandemic," said Scott. "During my time as governor of Florida, the Sunshine State welcomed hundreds of millions of visitors, shattering tourism records. Tourism supports our communities and small businesses, fuels job growth, and is critical to the economic success of our states and nation. I will never stop fighting to support our tourism industry in Florida and across the United States, and look forward to hearing from industry leaders on how we can support their success."
The subcommittee will hear from leaders of the travel and tourism industry including Carol Dover, the CEO and president of the Florida Restaurant and Lodging Association.
Reach Kevin Derby at kevin.derby@floridadaily.com.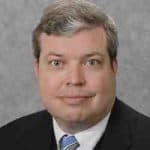 Latest posts by Kevin Derby
(see all)