Rick Scott is about to take a seat in the U.S. Senate after eight years of success in Tallahassee and he is leaving on a high note.
Back in 2010, Scott upset Bill McCollum in the primary and defeated Alex Sink in the general election by focusing on job creation. Scott promised his policies would lead to 700,000 new jobs in the Sunshine State and cut the state unemployment rate. As of last month, Scott far exceeded his promises with 1.67 million new jobs in Florida since he took over in 2011 while the unemployment rate dropped from over 11 percent to 3.3 percent.
It's a remarkable record which was helped by luring major companies–including Fortune 500 companies like Hertz which relocated its headquarters from New Jersey to Southwest Florida–to the state. Scott aggressively targeted businesses in other states with hostile business climates and sold them on Florida. He also did this at the global level, encouraging international companies to expand their operations in Florida.
Through his support of Visit Florida, Scott also backed expanded outreach to help lure tourism to the Sunshine State. That's paid dividends in recent years with record high tourism numbers and 2018 appears to be no exception.
As we saw in the Great Recession, when Florida was economically devastated, the state remains  vulnerable as some of the foundations of its economy–tourism, new home construction, real estate–collapsing during the bad times. Add in the continued problems of citrus greening and agriculture–a traditional pillar of Florida's economy–isn't exactly in great shape. But Scott attempted to diversify the state's economy by bringing more businesses to Florida. Not all of his efforts were successful–he never was able to eliminate the manufacturing sales tax for example–but some of them will pay off even if we don't see the immediate benefits. Take the "$10,000 challenge" that Scott posed to Florida College System schools. Scott asked state colleges to offer some bachelors degrees for $10,000 or less. That will keep students in Florida and ensure some higher education programs remain affordable, no small things as most college and university tuition prices far outpace inflation.
Scott leaves Tallahassee with some problems still on the horizon–water management, the risks accompanying Citizens Property Insurance, public pensions. Some of those–like pensions–Scott tried to tackle early on but found little appetite for his reforms in the Legislature. The state budget also continued to grow, moving from under $66 billion when Scott took over to almost $89 billion this year. Much of that is Medicaid of course but Scott didn't help matters with his habit of calling for more spending before his 2014 and 2018 campaigns.
On the whole though, Scott did what he said would do and helped Florida's economy bounce back after the Great Recession. This is one of the reasons why Scott is one of only a handful of Florida governors who moved on the Senate–something that plenty of governors failed to do over the past 173 years.  At the end of the day, Rick Scott should be considered a successful governor thanks in large part to his excellent handling of the economy.
Kevin Derby can be reached at Kevin.Derby@floridadaily.com.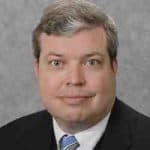 Latest posts by Kevin Derby
(see all)