On Thursday, even as most senators left the Beltway without a coronavirus relief agreement in place, U.S. Sen. Rick Scott, R-Fla., proposed several amendments, trying to bring bills he previously introduced into a larger package and pushing for more than $300 billion in tax cuts.
Scott came out swinging at top Democrats on Thursday as he showcased his amendments.
"Nancy Pelosi and Chuck Schumer have made it clear that they don't care about getting something done to help the American people. They want to spend more than $3 trillion in taxpayer money on their liberal priorities that have nothing to do with the coronavirus. That's wrong. We have to make sure we are protecting Americans and supporting families during this crisis," Scott said.
"The best way to help people right now is to get the economy re-opened, support businesses by cutting taxes and regulations, protect Americans from the threat of Communist China, and ensure there is ample testing and Personal Protective Equipment across the country," Scott added. "That's my focus and that should be the focus of everyone in Congress right now."
Even with most senators now home as campaigns start to hear up, the U.S. Senate will technically stay in session next week–meaning there won't be any major votes in the chamber unless an agreement is reached on a coronavirus relief package.
In the meantime, Scott showcased his "American-Made Protection for Healthcare Workers and First Responders Act" which he plans to add as an amendment to the coronavirus relief package.
"The American-Made Protection for Healthcare Workers and First Responders Act would address the current PPE shortage and build the national stockpile of goods from American-based producers to eliminate our dependence on foreign adversaries' supply chains during a crisis," Scott's office insisted when he first introduced the proposal in March.
The bill would have the U.S. Department of Homeland Security (DHS) have a "Strategic National Stockpile of PPE" which would include "gowns, helmets, gloves, face shields, goggles, facemasks (surgical masks) and respirators (like N95) or other equipment designed to protect the wearer from injury or the spread of infection or illness" and "disinfecting wipes, hand sanitizer, ventilators and respirators." The bill would also stop the federal government from buying PPE from foreign suppliers. Scott's bill would be phased in over a 12 month period.
Scott weighed in on the bill when he brought it out.
"It is unacceptable that we are running a shortage of PPE for our nation's healthcare workers and first responders as they work to combat the coronavirus and any future outbreaks," Scott said when he introduced the bill. "We have to do everything we can to quickly get them the gear they need to stay safe. We cannot continue to rely on countries like Communist China, who lied about the coronavirus and refuses to be a partner in solving this crisis, for critical supplies. This outbreak has shown why we need to end our reliance on foreign supply chains. As a nation, we need to finally take a stand and demand that Communist China is removed from our supply chain. We need to build our own strategic stockpile of American-made protective gear to make sure we don't face a shortage again."
At the end of March, U.S. Rep. Ted Yoho, R-Fla., introduced the companion measure in the U.S. House with U.S. Rep. Darren Soto, D-Fla.
Scott is also pushing the "Affordable Coronavirus Testing Act" which he introduced at the start of last month with U.S. Sen. Martha McSally, R-Ariz., as a cosponsor. The Florida Republican's office insisted the bill will help ensure "all Americans have access to affordable COVID-19 tests, that antibody tests are covered by insurance, and that testing information is efficiently shared among health care providers and public health officials" and Scott pointed to "reports that insurance companies are using loopholes in the Families First Coronavirus Response Act to deny or restrict coverage for COVID-19 testing."
At the start of July, Scott weighed in on his proposal.
"Widespread coronavirus testing is one of the best ways we can fight this virus and get our economy re-opened. Reports that some health insurers are limiting or denying coronavirus testing coverage are unacceptable and dangerous, and my Affordable Coronavirus Testing Act will make sure every American has access to affordable coronavirus detection and antibody tests when they need them," Scott said.
The bill would also have the U.S. Department of Health and Human Services (HHS) keep finds in reserve to help test Americans who do not have insurance. Scott's proposal would also ensure the Centers for Disease Control (CDC) update its data systems to ensure information is more accessible for medical professionals.
Scott also will have an amendment "to hold Communist China accountable by making sure no taxpayer money spent by Congress to respond to the coronavirus goes to entities owned or controlled by Communist China."
Turning to taxes, Scott said he is backing proposals which would lead to $320 billion in tax cuts,  including a payroll tax holiday for the rest of 2020. "The amendment suspends to 0 percent the OASDI payroll tax for both employees and employers through the end of the year (Dec. 31, 2020) for employees who are hired on or before September 1, 2020," Scott's office noted.
Scott is also calling for an "Expanded Investment Expensing" amendment which would expand and extend the "100 percent immediate expensing provision created by the Tax Cuts and Jobs Act to include structures and all assets with cost recovery periods of 40 years or less." Scott's amendment would extend that provision by two years, through 2028.
The senator is also backing an amendment which "expands on the small business investment exclusion from capital gains tax in their stock by expanding the types of businesses that qualify."
Reach Kevin Derby at kevin.derby@floridadaily.com.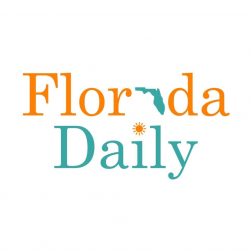 Latest posts by Florida Daily
(see all)