Florida's two U.S. senators are backing a proposal to help victims of identity theft.
Last week, U.S. Sen. Rick Scott, R-Fla., introduced the "Identity Theft Victims Protection Act" which will "support victims of identity theft and help them to recover more quickly" and "would hold identity thieves accountable by requiring the fraudulent actions be added to the perpetrator's credit history, instead of the innocent victim's credit history."
U.S. Sens. Marco Rubio, R-Fla., Shelley Moore Capito, R-WV, Deb Fischer, R-Neb., Tom Cotton, R-Ark., and Marsha Blackburn, R-Tenn., have cosponsored the proposal.
"Identity theft is a real issue that takes a serious emotional and financial toll on families across our nation," Scott said. "Too often, victims of identity theft are left dealing with the effects on their credit history years after the crime. The Identity Theft Victims Protection Act holds identity thieves accountable by removing fraudulent transactions from an innocent victim's credit history, and transferring it to the criminal's history instead. This common-sense legislation will improve the lives of so many Americans who have spent weeks, months, and even years, seeking relief after the crime."
"Unfortunately, I am all too aware of how common the problem of identity theft is, especially in Florida," Rubio said. "Fraudsters have traditionally targeted Florida's senior citizens, and it is time for Congress to support victims of identity theft and hold thieves accountable for preying on our nation's most vulnerable."
"Recovering from identity theft can take years, and for families across America, it's a crime few can afford," Moore Capito said. "The Identity Theft Victims Protection Act works to help victims recover and better hold criminals accountable. Victims shouldn't be carrying this crime through their credit history. This bill puts a scarlet letter on identity thieves and helps victims move on."
"Last year, there were nearly 1,300 cases of identity theft in Nebraska, and sorting out the mess victims are left with is a long and frustrating process. They shouldn't have to suffer the added burden of dealing with a bad credit score as a result of the theft," Fischer said. "By making it easier to correct a victim's credit history following an identity theft conviction, the Identity Theft Victims Protection Act would enhance public safety and protect the thousands of Americans whose identities are stolen every year."
"Arkansans who fall victim to identity theft often spend years trying to pick-up the pieces and restore their good credit," Cotton said. "This bill would provide much-needed relief to victims by putting the burden back on those who commit these crimes."
"Identity theft crimes should be catalogued as part of a perpetrator's credit history – not that of an innocent victim. After the frustration and devastation of having one's identity stolen, victims deserve some relief," Blackburn said.
If the bill becomes law, consumer reporting agency would clear information in the victim's credit history report confirmed to be the result of identity theft, would include the "removed information to the credit history report of the criminal found guilty of identity theft" and have to notify all other consumer agencies about the fraud.
The bill was sent to the U.S. Senate  Banking, Housing, and Urban Affairs Committee last week. So far, there is no companion bill over in the U.S. House.
Reach Kevin Derby at kevin.derby@floridadaily.com.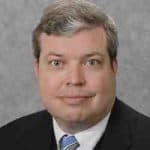 Latest posts by Kevin Derby
(see all)