A new poll shows the two Republicans representing Florida in the U.S. Senate–U.S. Sen. Marco Rubio, R-Fla., and U.S. Sen. Rick Scott, R-Fla.–are in good shape.
St. Leo University released a poll of Florida voters this week which shows Scott is approved by 57 percent of those surveyed while 31 percent disapprove of him and 13 percent are on the fence. At the end of April, St. Leo took a poll which showed 47 percent approved of Scott, 38 percent disapproved of him and 15 percent were not sure.
Rubio is in the same ballpark as Scott is though the state's senior senator does slightly worse in the poll. The new poll shows 55 percent of those surveyed approve of Rubio while 31 percent disapprove of him and 13 percent are not sure. The St. Leo poll from April found 46 percent of those surveyed approved of Rubio while 37 percent disapproved of him and 17 percent were not sure.
Frank Orlando, the director of the Saint Leo University Polling Institute and a professor of political science, weighed in on the poll on Tuesday.
"Both Scott and Rubio may be benefitting from the calm before the storm of impeachment. If and when a trial occurs in the Senate, I would expect their job approval to become more in line with President Trump's in the state," Orlando said, noting that Trump's numbers are lower than Rubio's and Scott's.
First elected to the Senate in 2010, Rubio ran for the Republican presidential nomination in 2016 but was defeated by Donald Trump. At the last minute, Rubio decided to run for another term later that year.
Scott was elected governor in 2010 and won a second term in 2014. Last year, Scott narrowly defeated U.S. Sen. Bill Nelson, D-Fla., who was running for a fourth term.
The survey of 500 Florida voters was taken from Nov. 13 through Nov. 18 and had a margin of error of +/- 4.5 percent.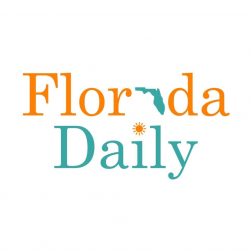 Latest posts by Florida Daily
(see all)