U.S. Sen. Rick Scott, R-Fla., is once again pushing a proposal to end congressional pensions and to stop former members of Congress from lobbying.
At the start of 2019, Scott joined with U.S. Sen. Mike Braun, R-Ind., to unveil the "End Pensions in Congress (EPIC) Act."
The Florida Republican's office explained the rationale behind the proposal and took aim at U.S. House Speaker Nancy Pelosi, D-Calif.
"Currently, members of Congress are eligible for their federal pension after just five years of service," Scott's office noted. "The amount of the pension depends on years of service and the average of the highest three years of salary. For example, career politician Nancy Pelosi has been in Congress for 33 years, and if she were to retire today, her annual taxpayer-funded pension would be over $102,000. This legislation would end taxpayer-funded congressional pensions, aligning with President Trump's agenda of draining the swamp in Washington."
"It's time we make Washington more like the private sector and the best place to start is to end taxpayer-funded pensions – like Nancy Pelosi's six-figure annual pension – that senators and congressmen are entitled to in retirement. If we remove the luxurious perks from Congress, we'll get better leaders: that's why I'll never accept my Senate pension and, if forced to, I pledge to donate every penny to Hoosier charities," Braun said when he first brought out the bill.
While the bill would end taxpayer-funded congressional pensions, it would allow members of Congress to keep using the Thrift Savings Plan (TSP) which, as Scott's office noted, "is the government equivalent to a 401(k)."
Braun and Scott did not see their bill gain much traction but they brought it back last week.
The two senators also brought back the "Banning Lobbying and Safeguarding Trust (BLAST) Act" this week. With Braun's support, Scott introduced the bill, which "implements a permanent lobbying ban for members of the House of Representatives and the Senate," back in March 2019.
"I'm proud to introduce this bill that imposes a permanent ban on members of Congress becoming lobbyists," Scott said when he introduced the bill. "Rather than serving the public, too many in Washington spend their political careers preparing for a lucrative job at a DC lobbying firm where they can cash in on their connections and their access. Congress should never serve as a training ground for future lobbyists, and putting an end to the revolving door is a common-sense way to make Washington work for families."
On Tuesday, Scott weighed in on the proposals that he and Braun teamed up on again.
"Washington is broken, and that's due in part to self-interested politicians who are more focused on getting high-paying lobbying gigs and generous taxpayer-funded pensions than serving the taxpayers who elected them. We need to end the concept of career politicians if we ever want to change Washington and make government work for American families. That means we need term limits for all members of Congress, a permanent lobbying ban for former members, and an end to lucrative taxpayer-funded pensions. Members of Congress shouldn't be using their elected position to get rich – period. I'm proud to join Senator Braun on common sense solutions to make Washington work for families across the nation," Scott said.
The congressional pension reform legislation was sent to the U.S. Senate Homeland Security and Governmental Affairs Committee while the lobbying ban proposal was sent to the U.S. Senate Judiciary Committee. So far, there is no companion proposal to either of the bills in the U.S. House.
Kevin Derby can be reached at Kevin.Derby@floridadaily.com.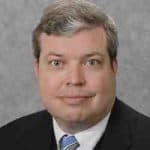 Latest posts by Kevin Derby
(see all)