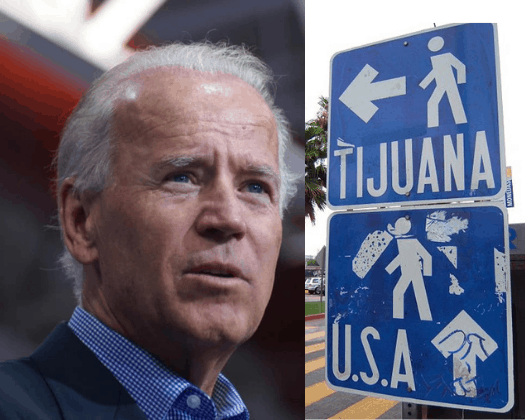 At the end of last week, U.S. Sen. Rick Scott, R-Fla., doubled down on his proposal to "require the Inspector General of the Department of Homeland Security to investigate the vetting and processing of migrants apprehended along the southwest border and to ensure that all laws are being upheld."
Scott introduced the "Upholding the Law at Our Border Act" back in November with fellow Republican U.S. Sens. Ron Johnson of Wisconsin, Rob Portman of Ohio, Tommy Tuberville of Alabama, James Lankford of Oklahoma, Marsha Blackburn of Tennessee and Mike Lee of Utah on board as co-sponsors.
"Thanks to the Biden administration's open border and amnesty policies, there have been nearly 1.7 million apprehensions at our southern border just this year, with virtually zero immigrant vetting process being enforced – he's just laying out a welcome mat for human traffickers and savage cartels bringing drugs and crime to our communities, and blatantly ignoring U.S. laws and policies that are designed to keep America safe. Under the incompetent reign of Biden and Department of Homeland Security Secretary Alejandro Mayorkas, we have no idea how many illegal aliens have been released into our nation, we have no idea how many have been resettled and we have no idea where they are in our own country. The administration is either intentionally keeping local law enforcement and communities in the dark, or willfully breaking U.S. laws by letting unvetted immigrants roam freely across America. We can't allow them to continue recklessly ignoring U.S. law and putting families at risk," Scott said.
"My bill, the Upholding the Law at Our Border Act, requires an immediate investigation to ensure the proper vetting and processing of anyone that comes into our country, and holds the administration accountable for its basic duty of upholding U.S. laws," Scott added.
The bill was sent to the U.S. Senate Judiciary Committee. U.S. Rep. Elise Stefanik, R-NY, introduced the companion measure in the U.S. House though, with the Democrats controlling both chambers on Capitol Hill, the bill is not expected to garner much momentum.
Last week, Scott tried to push his proposal, pointing to an analysis from National Review which found more than 2 million illegals entered the nation last year. Scott insisted "the Biden administration is continuing to ignore U.S. law and secretly resettle them in neighborhoods across America" and weighed in on Friday.
"President Biden and DHS Secretary Alejandro Mayorkas have shown a reckless disregard for U.S. immigration law and the consequences of their failed leadership are devastating. It's no wonder that our brave border patrol agents have completely lost faith in this administration. In Joe Biden's first year, more than two million illegal aliens unlawfully entered the United States. That's about equal to the entire population of Washington, D.C. illegally crossing the border three times. If that wasn't bad enough, the Biden administration is continuing to secretly resettle illegal aliens in the middle of the night in neighborhoods all across America. That's right, your tax dollars are being used to charter private flights in the middle of the night to take illegal aliens from the southern border to neighborhoods all across our nation. It's a disgusting misuse of taxpayer money and it must end now, and exactly why I am urging the DHS Inspector General to immediately launch an investigation into the Biden administration's horrific mismanagement and blatant ignorance of U.S. immigration law," Scott said.
Earlier in the month, Scott and Stefanik wrote a letter to the Office of Inspector General for the Department of Homeland Security (DHS) and urged it "to conduct a comprehensive review of the decisions by the Biden administration that have led to the current border crisis." More than 100 Republican members of Congress signed the letter.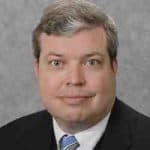 Latest posts by Kevin Derby
(see all)