While the U.S. Senate continues to debate the rising prices of prescription drugs, U.S. Sen. Rick Scott, R-Fla., is doubling down on his proposed "Transparent Drug Pricing Act."
Scott brought out the bill, which, he claimed, "promotes transparency in drug pricing and reduces the cost of prescription drugs for American consumers," at the start of last month with U.S. Sen. Josh Hawley, R-Mo., as the original cosponsor.
The proposal would attempt to make prices more transparent, offer more choices to consumers by having insurance companies inform them about the costs of prescriptions and try to ensure drug companies keep prices in line with the discounts they offer in the international market.
After the U.S. Senate Judiciary Committee debated rising drug prices this week,  Scott weighed in on Tuesday night to champion his proposal.
"What was clear from today's hearing is that there is no good explanation for why American consumers pay more for prescription drugs than consumers in Canada, Europe and Japan," Scott said. "My bill that I introduced with Senator Hawley puts American consumers first. It would prevent drug companies from charging us more than they charge patients in other countries. I'm sick and tired of my constituents subsidizing European countries so they can keep prices low for their constituents. The system needs to change.
"Our bill is the America First Drug Pricing Plan. It is a real, common-sense solution to help the American people afford the live-saving drugs they need. It's time for action," Scott said.
Scott's bill was sent to the U.S. Senate Health, Education, Labor, and Pensions Committee at the start of last month. So far, Hawley is the only cosponsor in the Senate and there is no version of the bill over in the U.S. House.
Kevin Derby can be reached at Kevin.Derby@floridadaily.com.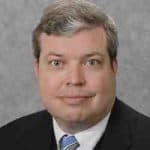 Latest posts by KEVIN DERBY
(see all)