 This week, Gov. Rick Scott turned to two familiar faces in Tallahassee when he named new members of the state Commission on Ethics.
On Thursday, Scott named former State Attorney Willie Meggs to the commission. While he has garnered national attention in recent years for his handling of the Jameis Winston case, Meggs, now 75, led the State Attorneys in the Second Judicial Circuit Court of Florida, which includes Tallahassee, for eight terms. Before that, Meggs also served in law enforcement as a deputy in the Leon County Sheriff's Office. Meggs was also a past president of the Florida Prosecuting Attorneys Association. His new assignment began on Thursday and ends on June 30, 2019.
Scott also named former state Sen. Garrett Richter to the commission. Now 68, Richter is serving as the president and CEO of First Florida Integrity Bank but he is a familiar figure in Tallahassee from his time in the state Legislature.
A banker and veteran who was active leading the business community in Southwest Florida, Richter was elected to the state House back in 2006 and explored becoming speaker though he was bested by Will Weatherford in his efforts to wield the gavel. In 2008, Richter was elected to the state Senate where he led the Senate Committee on Ethics and Elections and ascended into the leadership. Richter served as Senate president pro tempore under Senate Presidents Don Gaetz and Andy Gardiner.
Richter's term on the commission began on Thursday and will end on June 30, 2020.
"The Florida Commission on Ethics is a nine-member Commission with a staff of approximately twenty-five employees located in Tallahassee, that serves as the guardian of the standards of conduct for officers and employees of Florida and its political subdivisions and functions as an independent commission responsible for investigating and issuing public reports on complaints of breach of the public trust by public officers and employees. The Commission also renders legally binding advisory opinions interpreting the ethics laws and implements the State's financial disclosure laws," the commission notes about itself on its official website.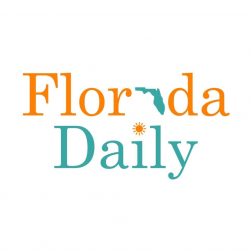 Latest posts by Florida Daily
(see all)