This week, U.S. Sen. Rick Scott, R-Fla., championed a proposal to ensure that former members of Congress who are "convicted of crimes involving public corruption" do not receive government pensions.
Scott threw his support behind U.S. Sen. Jacky Rosen's, D-Nev., "No Congressionally-Obligated Recurring Revenue Used as Pensions to Incarcerated Officials Now (No CORRUPTION) Act." Rosen introduced the bill this week and U.S. Reps. Ralph Norman, R-SC, and Brad Schneider, D-Ill., are
"It is unthinkable that a former member of Congress could be convicted of a crime involving public corruption and still benefit off the taxpayer dollars of hardworking families. I came to the U.S. Senate to fight for the best interests of Floridians, not career politicians, and I'm proud to sponsor common sense legislation to prevent criminals from getting taxpayer-funded retirement benefits," Scott said about the proposal.
"As elected officials, we have a responsibility to act as good stewards of taxpayer dollars, and this includes preventing members of Congress convicted of serious crimes while in office from receiving taxpayer-funded pensions. This bipartisan legislation would close a loophole allowing these politicians to collect pensions for years after being found guilty of committing a crime. I will continue working in Congress to stamp out corruption in politics and protecting the hard-earned money of our nation's taxpayers," Rosen said.
"I think most Americans would be outraged if they knew about the various perks that former members of Congress receive," Norman said. "One of the worst has to do with pension-eligible members who are convicted of a felony while in office. As the law currently stands, even a felony conviction wouldn't disqualify a former member from receiving a pension for the rest of his or her life. This is yet another fitting example of 'The Swamp' that needs to be fixed, and I'm happy to introduce bipartisan, bicameral legislation to do just that. It's time members of Congress start acting like everyday Americans, not elitist politicians sheltered by their own rules."
"Members of Congress hold a position of public trust and must be held to a high standard. It is outrageous that members facing a felony conviction can continue to collect a taxpayer-funded pension. I am proud to support this commonsense legislation to strengthen ethics rules on Congress," Schneider said.
The National Taxpayers Union is behind Rosen's bill which was sent to the U.S. Senate Homeland Security and Governmental Affairs Committee this week.
There is a Florida connection on the matter. Former U.S. Rep. Corrine Brown, D-Fla., was convicted of wire fraud and tax evasion. She is still receiving her pension for her 24 years in Congress.
Reach Kevin Derby at kevin.derby@floridadaily.com.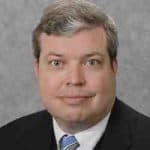 Latest posts by Kevin Derby
(see all)