 Republicans took aim at U.S. Rep. Ilhan Omar, D-Minn., one of the first Muslim women ever elected to Congress, for her anti-Semitic post on Twitter.
Omar garnered fire for her tweet on Sunday when she posted "it's all about the Benjamins baby," as she claimed the American Israel Public Affairs Committee (AIPAC) was buying off politicians to support Israel.
New U.S. Sen. Rick Scott, R-Fla., weighed in on Monday afternoon and he slammed her for the tweet.
"The anti-Semitism that has long existed in the fringes has found its way to the United States Congress in the form of extreme liberals like Congresswoman Ilhan Omar," Scott said. "Elected officials should hold themselves to a higher standard, and Congresswoman Omar should be ashamed of her offensive and insensitive remarks. This is unacceptable and we must all join together to denounce any and all forms of racism, hate and discrimination, and fight to protect and support our great ally and friend – Israel."
In the meantime, the National Republican Congressional Committee (NRCC) came out firing, calling on Florida Democrat U.S. Reps. Charlie Crist and Debbie Mucarsel-Powell to oppose Omar and ensure she is removed from the U.S. House Foreign Affairs Committee.
"Nancy Pelosi and her leadership team have made clear there are no consequences for the anti-Semites in their caucus. Charlie Crist must immediately call for anti-Semite Ilhan Omar's removal from the foreign affairs committee, or he is just as complicit in Omar's hate speech as Pelosi," said Camille Gallo, a spokeswoman for the NRCC, on Monday afternoon.
Kevin Derby can be reached at Kevin.Derby@floridadaily.com.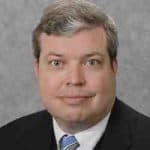 Latest posts by Kevin Derby
(see all)