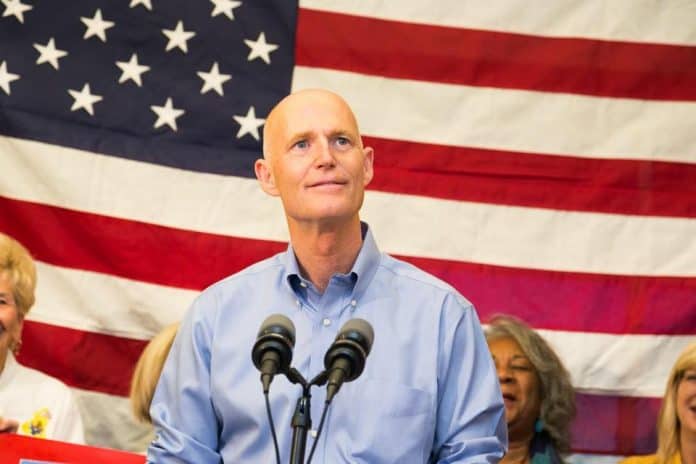 With the Trump administration pushing a federal bailout to help the economy dealing with the coronavirus threat, U.S. Sen. Rick Scott, R-Fla., is standing against plans to send federal money to businesses including airliners, casinos and other companies hurt by the outbreak.
Scott wrote a piece that was published at Fox Business on Wednesday.
"The coronavirus is just the latest test of our resolve and one we can and must get through together," Scott wrote. "I look at a crisis from the perspective of someone who grew up poor and worked hard to build a thriving business, not from the perspective of government or Washington politics."
Scott took aim at "proposals to use taxpayer dollars to bail out big businesses and stimulate our economy" and insisted "we should not bail out large corporations that have enjoyed years of growth and prosperity." The Florida Republican added that the "people that need help the most are small businesses, hourly workers, people who rely on tips, and gig economy workers like Uber and Lyft drivers."
The senator backed more federal help to the states for unemployment assistance and supported a "60-day moratorium on mortgages, rent, fees and utilities for both individuals making less than $75,000 a year and small businesses with less than 250 employees."
Scott also noted that the current bailout plans would only add to the national debt.
"We have $23 trillion in debt and trillion-dollar annual deficits, which will have long-term negative impacts on our children and grandchildren. The proposals being debated in Congress right now include giveaways to big corporations, mandates that will shut down small businesses, and policies that I fear won't help the people that need it most," Scott wrote.
Turning his attention to coronavirus, Scott wrote that the U.S. should follow South Korea's example, noting that the Asian nation "took decisive action to expand testing and enforce strict social distancing" which ensured its "mortality rate from coronavirus is less than 1 percent, compared to Italy where the death rate is almost 10 times higher."
Scott renewed his calls to have coronavirus testing in every county, shutdown international travel, have governors enforce social distancing and protect healthcare workers and first responders.
"We also have to recognize that the federal government can't do everything. We all have a responsibility to take care of each other, take care of our families. We need to rely on churches and communities. We need companies to step up and do their part to help their employees during these trying times," Scott wrote.
"All levels of government need to do more to handle this crisis and I'm working hard to make sure that's the case," he added.
Also this week, Scott weighed in on the U.S. House passing a proposal trying to position the federal government to respond to the coronavirus outbreak.
The bill, which has the support of President Donald Trump and U.S. House Speaker Nancy Pelosi, D-Calif., expands Medicaid to deal with coronavirus and offers up to two weeks of paid leave and up to three months of paid family and medical leave though companies with more than 500 employees are exempt from these provisions.
Every Democrat in the House and 140 Republicans backed the bill while 40 Republicans and no Democrats opposed it. U.S. Rep. Justin Amash, I-Mich., voted present. U.S. Rep. Michael Waltz, R-Fla., was the only member of the Florida delegation to vote against the proposal. Three Republicans from the Sunshine State–U.S. Reps. Matt Gaetz, Francis Rooney and Ted Yoho–did not vote.
Scott weighed in on the bill on Monday.
"We can't forget that the best economic stimulus package is to stem the spread of coronavirus," Scott said. "If we solve this problem, the economic problems will become much easier to solve. I'm glad both parties are coming together to help those affected by coronavirus. Congress often acts slowly and it's a real positive to see the urgency with which Congress is acting to get something done. There are many good things in this bill, including ramping up testing to ensure people who need a test can get one.
"But I am very concerned about some of the mandates in this bill that will hurt small businesses. And I'm concerned that adding layers of government bureaucracy, regulation and mandates will make it harder for help to get to the people that need it most – hourly workers, people who rely on tips, and workers in the gig economy. Whatever we pass should limit the unintended consequences for American job creators. After all, we'll be looking to them soon to help us rebuild our economy and recover from this crisis," Scott added.
Reach Kevin Derby at kevin.derby@floridadaily.com.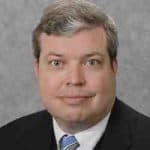 Latest posts by Kevin Derby
(see all)