With impeachment now in the rear view mirror, a Republican from the Sunshine State wants to make the process of removing a president and other federal officials much tougher.
On Thursday, U.S. Sen. Rick Scott, R-Fla., announced he was introducing a proposed amendment to the U.S. Constitution which would change the number of votes needed in the U.S. House to impeach a public official. Scott's proposal would move that number from one-half of House members to three-fifths.
Weighing in on his proposal on Thursday, Scott said the recent impeachment of President Donald Trump, who was acquitted by the U.S. Senate on Wednesday, led to his proposed amendment.
"The partisan charade Nancy Pelosi and House Democrats made of this impeachment process over the last few months shows that the fears of our Founding Fathers were realized," Scott said. "They warned that impeachment could be used as a partisan tool by partisan actors. The Democrats used the impeachment process as a tool to hurt President Trump, regardless of the outcome of the Senate trial. It's a dangerous precedent and the process has to change.
"Our country should never again have to suffer from this partisan hackery," Scott added. "An act as divisive as impeachment must have bipartisan backing and overwhelming support. It should be harder – much harder – for either political party to take the process our Founders created as a last resort against a tyrannical leader and use it instead as a tool for the tyranny of a political majority. I look forward to all of my colleagues, on both sides of the aisle, joining me in this effort to protect the integrity of our nation and our Constitution."
Reach Kevin Derby at kevin.derby@floridadaily.com.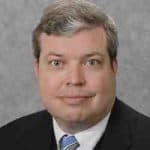 Latest posts by Kevin Derby
(see all)