U.S. Sen. Rick Scott, R-Fla., is backing an effort to have top tech and communication officials testify before the U.S. Senate Commerce Committee.
Last week, the committee unanimously voted to have Twitter CEO Jack Dorsey; Alphabet Inc. CEO Sundar Pichai who oversees Google; and Facebook CEO Mark Zuckerberg testify before it.
"The CEOs have not agreed to repeated requests to testify before the Committee on Section 230 of the Communications Decency Act, which governs how online platforms moderate and display user-generated content," noted the committee.
"Technology companies argue that their broad liability shield should remain in place," said U.S. Sen. Roger Wicker, R-Miss., the chairman of the committee, said on Thursday after the vote. "However, they disproportionately suppress and censor conservative views online. Public testimony from these CEOs is critical as the committee considers several proposals to reform the Communications Decency Act."
U.S. Sen. Maria Cantwell, D-Wash., who leads Democrats on the committee, welcomed the opportunity.
"There is a lot we want to talk to tech platforms about, like privacy and anti-competitive media practices. I thank the chairman for broadening the subpoena to cover these issues. Section 230 deserves a serious thoughtful discussion. But the hearing should not be used to try to have a chilling effect on social media platforms who are taking down false COVID information or hate speech," she said.
"Our report on the value of local journalism and unfair competitive practices of tech platforms will be released before the hearing. This report and our privacy bill, S. 2968, will now be part of the discussion," she added.
Scott also weighed in on Thursday.
"It's no secret that tech companies have a history of unfairly censoring conservatives. Facebook is targeting conservative ads and putting 'false information' warnings on them based on information from known liberal media groups, like PolitiFact. This is about free speech, as protected by our Constitution. These companies are censoring free speech, and are picking and choosing which viewpoints are allowed on their platform. If they are going to act like publishers, and not a social media platform, they should be treated as such. We have to hold these companies accountable and protect the rights of Americans, and I'm glad we will have the opportunity to hear directly from these CEOs as to why they give terrorists like Maduro and the Ayatollah a platform, but censor Leader McConnell," Scott said.
Reach Kevin Derby at kevin.derby@floridadaily.com.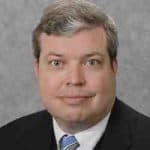 Latest posts by Kevin Derby
(see all)