As he continues his challenge to U.S. Sen. Bill Nelson, D-Fla., on Monday, Gov. Rick Scott looked to showcase his support from law enforcement officials across the Sunshine State.
At an event in St. Petersburg, Scott unveiled the support of 55 of the sheriffs who help lead law enforcement in the state's 67 counties.
The governor tapped Pinellas County Sheriff Bob Gualtieri to lead his "Florida Strong Coalition" in the upcoming Senate campaign.
"Throughout my time as governor, I have been honored to partner with Florida's law enforcement leaders to champion important public safety investments and legislation to keep our families, visitors and communities safe," Scott said. "These brave, hardworking heroes help make Florida the best place for families to achieve their dreams, and today, I am proud to accept the endorsement of 55 Florida Sheriffs from all across the state. I am also proud to roll out my Florida Strong Coalition, thanks to the efforts and leadership of Sheriff Bob Gualtieri, so we can continue to work together to make Florida the safest state in the nation.
"Over the past two years, we have seen our state's law enforcement community demonstrate their dedication to our state in the face of extreme challenges, from natural disasters to senseless violence," Scott added. "Each time, I have been humbled to see law enforcement organizations and Floridians from all across our large and diverse state come together to show that Florida is strong. Unfortunately, we have not seen the same public safety leadership we have here in Florida at the federal level. We have seen the FBI fail time and time again to take action when they were warned about impending tragedy in Florida, with no accountability or transparency for the families whose lives were forever changed. It's infuriating that the FBI has ignored our calls for answers, and that politicians in Congress have not done more to demand responsibility. Florida families deserve more."
In addition to Gualtieri, Scott has the support of some leading sheriffs across Florida including Wayne Ivey of Brevard County, his old chief of staff Mike Prendergast, who now is sheriff of Citrus County, Darryl Daniels of Clay County, Mike Williams of Duval County, Rick Wells of Manatee County, William Snyder of Martin County, Grady Judd of Polk County, Tom Knight of Sarasota County and Michael Chitwood of Volusia County.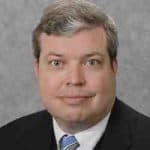 Latest posts by Kevin Derby
(see all)