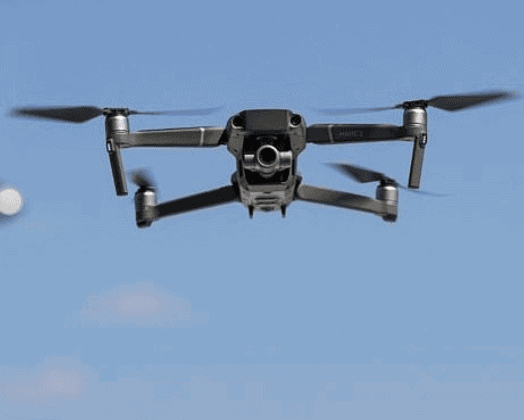 Last week, U.S. Sen. Rick Scott, R-Fla., praised the U.S. Commerce Department for signaling out Chinese companies as a threat to national security and renewed his call for Congress to pass the "American Security Drone Act."
Scott cheered the Commerce Department for adding more than 75 companies, including Chinese-drone company DJI, on the Entity List for "actions deemed contrary to the national security or foreign policy interest of the United States" including supporting the Chinese regime and corporate espionage.
Back in September 2019, Scott unveiled the "American Security Drone Act" and reeled in the support of U.S. Sen. Marco Rubio, R-Fla., who is co-sponsoring the measure to ensure the federal government doesn't buy drones from countries considered national security threats–including China and Iran–is gaining traction on Capitol Hill. Other backers include Republicans U.S. Sens. Marsha Blackburn of Tennessee, Tom Cotton of Arkansas and Josh Hawley of Missouri and Connecticut Democrats U.S. Sens. Richard Blumenthal and Christopher Murphy. The bill advanced through the U.S. Senate  Homeland Security and Governmental Affairs Committee in September 2020.
Scott weighed in on the bill at the end of last week.
"For more than a year, I've fought to prevent the U.S. Government from purchasing technology, like drones, with American tax dollars from Chinese companies backed by their government. I've had countless discussions with the administration and my colleagues on the risks of buying drones from DJI and other Chinese-backed companies, and the threat these drones pose to our national security. I'm glad the Commerce Department made the decision today to include DJI in its Entity List. We can no longer turn a blind eye to Communist China and allow their technology into some of the most critical operations of the U.S. government. Now more than ever, we must pass my American Security Drone Act to protect our national security," Scott said.
However, the companion bill in the U.S. House has not made much progress in the past year.
U.S. Rep. Mike Gallagher, R-Wisc., introduced the House version back in November 2019 and reeled in support from both sides of the aisle including U.S. Rep. Ted Yoho, R-Fla., U.S. Rep. Joe Courtney, D-Ct., U.S. Rep. Donald Norcross, D-NJ,  U.S. Rep. Mark Green, R-Tenn., and U.S. Rep. Jackie Speier, D-Calif.
"Drones manufactured by foreign adversaries should be nowhere near the federal government," said Gallagher. "Purchasing this equipment from countries like China uses taxpayer dollars to support the Chinese Communist Party's near-monopoly on this critical market, while also posing a serious national security threat. It is imperative that Congress pass this bipartisan bill to protect U.S. interests, our communities, and our national security supply-chain."
"I'm proud to join my colleague Rep. Gallagher in introducing this important legislation, which would reduce our Defense and Homeland Security Departments' reliance on foreign-manufactured drone technology. It's clear that the continued use of this technology by the federal government poses a security risk, as evidenced by the Department of Interior's announcement on October 30 that it was grounding all non-emergency use of drones it purchased from DJI, a Chinese drone manufacturer, until a security review is completed. While the needs of these departments with regard to unmanned surveillance capabilities are clear, we cannot subvert our national security imperatives for the sake of expediency, particularly when American manufacturers have the ability to fill this need," said Courtney.
"Drones are an integral part of US military strategy and maintaining US superiority in the drone market is critical. However, China is actively stealing our drone technology and intellectual property in order to undercut the US drone market. Which is why I am proud to support the American Drone Security Act, which bans the federal acquisition of drones from China or other US adversaries. Our taxpayer dollars should not be used to purchase vital military equipment that can be compromised by our adversaries," said Yoho who leads Republicans on the U.S. House Asia and the Pacific Subcommittee and is retiring after eight years in Congress.
Gallagher's bill has been before the U.S. House Oversight and Reform Committee for the past 13 months.
Reach Kevin Derby at kevin.derby@floridadaily.com.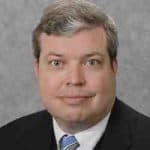 Latest posts by Kevin Derby
(see all)