This week, U.S. Sen. Rick Scott, R-Fla., showcased his agenda for the 117th Congress as he moves into the middle of his first term.
On Monday, Scott weighed in on several bills he filed in recent days.
"Two years ago, I began my service in the U.S. Senate determined to make Washington work better for Florida families. We've made some great progress, but as we all look forward to the 117th Congress, I want to make one thing very clear – I am absolutely focused on fighting for Florida and getting things done that actually help families and businesses succeed and live their dreams in our great nation. Surely, this won't be easy. In the short time that I've served so far in the U.S. Senate I've learned that too much of the focus in Washington is on politics, not people. It's time for that to change," Scott said.
"I'm starting the 117th Congress strong by proposing real solutions to reform Washington, protect our environment and national security, and hold dictators in Communist China, Venezuela and around the globe accountable. I truly hope that the Biden administration and my Democratic colleagues will join me in these efforts. I look forward to continuing my work on behalf of all Floridians and getting real results that make our state and nation stronger, more successful, and more accountable to the people," he added.
Scott's office presented the following proposals as part of his agenda:
The Verifiable, Orderly, & Timely Election Results (VOTER) Act:
Senator Scott's Verifiable, Orderly, & Timely Election Results (VOTER) Act would address the inconsistencies in voting systems across the country, mandate Voter ID in every state, institute measures to ensure timely results and create uniform national standards for voting by mail.
Make Washington Work Plan:
As part of his Making Washington Work plan, Senator Scott is fighting for reforms to require a supermajority to raise taxes or fees, establish term limits for members of Congress and institute a line-item veto for the federal budget. Senator Scott is also leading efforts to eliminate automatic pay raises for members of Congress.
The American Security Drone Act:
Senator Scott's American Security Drone Act works to prohibit the U.S. Government from purchasing drones manufactured in countries identified as national security threats, like Iran and China.
Resolution Calling to Move the 2022 Olympic Games out of Communist China:
Senator Scott's resolution condemns Communist China's human rights abuses and calls on the International Olympic Committee (IOC) to move the 2022 Winter Olympics out of China and rebid it to another country that recognizes and respects human rights.
The Florida Shores Protection and Fairness Act:
Senator Scott is joining Senator Rubio to introduce the Florida Shores Protection and Fairness Act to protect Florida's coastline by extending the moratorium on oil drilling in the eastern Gulf of Mexico from 2022 to 2032.
The No Relief for Allies of Dictators Act:
Senator Scott's No Relief for Allies of Dictators Act would revoke the visas of, or impose visa restrictions on, any current or former official of the Hugo Chavez or Nicolas Maduro regime in Venezuela, Fidel Castro, Raul Castro, or Miguel Diaz-Canel regime in Cuba, Daniel Ortega and any Sandinista party members in Nicaragua, or Evo Morales in Bolivia.
Scott, who worked as an executive in the healthcare industry, made his political debut when he was elected governor in 2010. Four years later, he won reelection. Facing term limits in Tallahassee in 2018, Scott defeated U.S. Sen. Bill Nelson, D-Fla., in 2018.
Reach Kevin Derby at kevin.derby@floridadaily.com.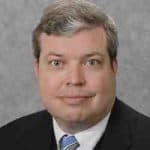 Latest posts by Kevin Derby
(see all)