 This week, U.S. Sen. Rick Scott, R-Fla., signed Heritage Action's Police Pledge and promised his "unwavering support for America's law enforcement as the radical Left continues to push efforts to defund the police."
On Monday, Scott weighed in why he signed the pledge from the conservative group.
"Law enforcement officers across America risk their lives every day to keep people safe. As governor, and now as senator, I will always do everything I can to support our brave men and women in uniform. Stripping our law enforcement of the resources necessary to protect our communities would do nothing to keep Americans safe. In fact, this would endanger our communities more. I won't let the radical Left use the crimes of a few bad actors to demonize good, hard-working police officers. We must stand up for those fighting every day for our safety," Scott said.
Jessica Anderson, the president of Heritage Action for America, offered her take on the pledge.
"Floridians and all Americans are thankful for elected officials like Senator Scott for taking a strong stand for our nation's law enforcement and signing Heritage Action's Police Pledge. As the Left abandons the men and women keeping our communities safe, it is more important than ever for our leaders and citizens to support law enforcement officers and oppose mob rule. I urge every member of the Senate to pledge to support our police officers and oppose any movement to defund them."
Other signers of the pledge include Florida Republican U.S. Reps. Ross Spano and Greg Steube.
The pledge reads as follows:
A lawful society—free from mob rule and violent insurrection—is not possible without Law Enforcement.
Police Officers have chosen a noble profession. They dedicate their lives to upholding the law and protecting the sacred rights of their fellow citizens. As a profession, they deserve support and respect.
I stand with America's Police and pledge to oppose any bill, resolution, or movement to "Defund the Police."
Reach Kevin Derby at kevin.derby@floridadaily.com.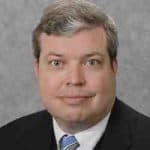 Latest posts by Kevin Derby
(see all)