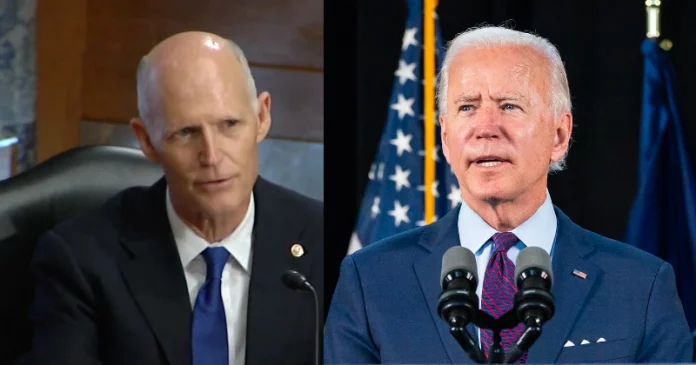 On Monday, as the Cuban people marked one year since the July 11 start of their marches and demonstrations for democracy across the island, U.S. Sen. Rick Scott, R-Fla., released a video and took aim at President Joe Biden's Cuban policies.
Last month, Scott reiterated his call for Biden to forcefully call for the release of all July 11 political prisoners. The Cuban regime has arrested more than 1,000 democracy activists.
Scott said the following on Monday"
"Today, the world marks one year since the brave Cuban people took to the streets to peacefully demand freedom and democracy. Sadly, we also remember the horrific images of violence and oppression we saw as the illegitimate communist Cuban regime, terrified of the freedom movement, viciously cracked down on the people with mass jailing, beatings and even murder. While some ran forward to stand with the Cuban people and support their movement for democracy, Joe Biden fell silent. President Biden's refusal to stand up for democracy in Cuba is nothing but shameful weakness and a stain on the integrity of the office he holds. For a year, I've repeatedly challenged President Biden to rise to this occasion and rally the freedom-loving governments and people of the world to strongly and unapologetically support the Cuban people crying out for freedom. I've urged him to regularly denounce the illegitimate Castro/Díaz-Canel regime and demand the release of José Daniel Ferrer and the more than 1,000 unjustly jailed and tortured democracy activists. Many of these innocent prisoners have been disappeared by the Cuban regime and haven't been seen or heard from by their families for days, weeks and months. Biden has refused to demand proof of life for these innocent Cubans or make clear to the regime that the world is watching its human rights atrocities. Instead, just weeks ago, he chose to prop up the oppressive regime with pathetic appeasement policies and sanctions relief. These actions bring shame to the United States, do nothing to help the people and only help line the pockets of the regime, its thugs and its evil partners in Russia, Iran and Communist China. This failed president has done more to unite America's enemies than bring together the world's democracies for a common cause. Biden's appeasement is horrible for U.S. national security, a threat to stability to Latin America and a danger to the power of democracy across the world.
"As we mark the anniversary of the July 11 democracy demonstrations, I again demand action from the president. It is far past time for Joe Biden to lead, but I doubt he will show up. I expect the president will try to hide behind the words of his State Department and claim false leadership. That's nonsense. Statements from bureaucrats and tweets from an embassy that shouldn't even exist will never be enough, but it is all we can expect from this weak and incompetent president. With or without Biden, we will continue to unapologetically stand with the Cuban people. A new day of freedom in Cuba is closer than ever before and I won't stop fighting until we see an end to the oppressive Castro/Díaz-Canel regime."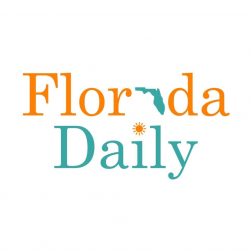 Latest posts by Florida Daily
(see all)