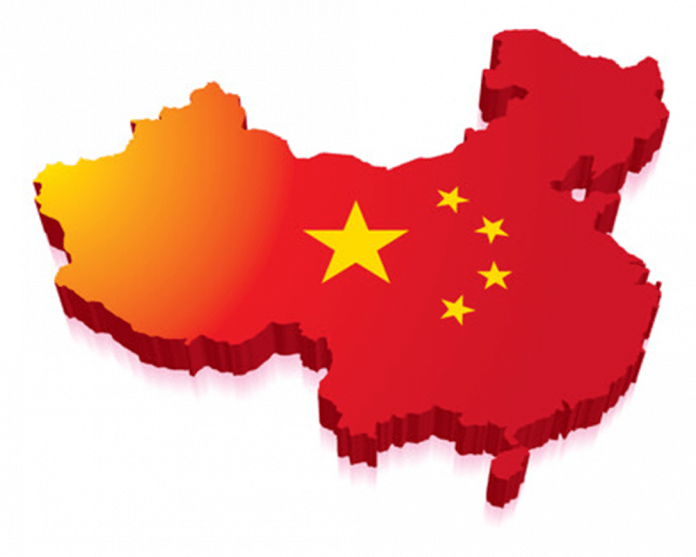 With the 2022 Winter Olympics continuing in Beijing, U.S. Sen. Rick Scott, R-Fla., ramped up his efforts to bring attention to tennis player Peng Shuai, a three-time Olympian who accused a leading official of the Chinese Communist Party (CCP) of sexual assault.
Last week, Scott brought out a resolution "calling on the Chinese Communist Party to guarantee the safety and freedom of tennis star Peng Shuai, and rebuking the International Olympic Committee (IOC) for its failure to clearly and forcefully challenge the Chinese Communist Party's claims about Peng Shuai's safety." More than a dozen senators, led by U.S. Sen. Mark Warner, D-Va., co-sponsored the resolution.
"The recent disappearance of Peng Shuai has shocked the world and exposed the disturbing lack of basic rights and human decency experienced by the Chinese people at the hand of General Secretary Xi's ruthless communist regime. No one, especially the IOC, should ignore what happened to Peng Shuai or attempt to move past this horrifying incident simply to avoid confrontation with Communist China. This bipartisan resolution, which has already unanimously passed the House, makes clear that the United States will not tolerate these kind of gross abuses and continues to stand for freedom for all people. I'm thankful for all of my colleagues' support on this resolution, and I look forward to its quick passage in the Senate," Scott said at the end of last week.
"The disappearance and silencing of Peng Shuai, following her allegations of sexual assault, serve as a disturbing reminder of the countless human rights abuses by the Chinese Communist Party. The International Olympic Committee's unwillingness to clearly and forcefully stand up to the CCP and call for independent assurance into the safety and freedom of Peng Shuai strongly suggests that the committee is willing to prioritize a relationship with China over athlete well-being. As the Olympic Games get underway, we must not turn a blind eye towards the disturbing human rights abuses by the CCP, and the IOC must join the broader diplomatic push for the freedom and well-being of Peng Shuai," said Warner.
Scott's resolution was sent to the U.S. Senate Foreign Relations Committee. U.S. Rep. Jennifer Wexton, D-Va., introduced a similar resolution at the start of December with U.S. Rep. Michael Waltz, R-Fla., as the main co-sponsor.
This week, Scott continued on that theme dismissing a L'Equipe and IOC interview with Peng Shuai as "highly controlled."
"In the interview, which was conducted in the presence of a Chinese official who translated Peng's answers, Peng announced her retirement from professional tennis and denied that she had previously claimed she was sexually assault by a former vice premier of the Chinese government," Scott's office noted.
"The IOC is doing the bidding of Communist China and helping to cover up its gross mistreatment and abuse of Peng Shuai. Instead of following the lead of the Women's Tennis Association and calling for a complete and transparent investigation into Peng's claims, securing her safety and stopping future athletic competition in Communist China, the IOC is an active participant in her oppression. The Senate must take action right now by passing this bipartisan resolution, which has already unanimously passed the House, to condemn the IOC's disgusting appeasement and make clear that the United States will not tolerate these horrific abuses," Scott said.
Scott also pointed to Chinese efforts to crack down on human rights even as that nation is in the world's spotlight due to the Olympics.
"Three days before the opening of the 2022 Winter Olympics in Beijing, Ji Yunzhi, a Falun Gong practitioner, was arrested for simply practicing her religion and is now being held at Inner Mongolia's Balin Zuoqi Detention Center. Chinese police have been following and persecuting Ji Yunzhi since 1999, and she has been forced into forced labor camps and tortured in 2001 and 2008. Ji Yunzhi is currently on a hunger strike to protest her detention, and authorities aren't allowing her family to visit her," Scott's office noted. "Hours before the Opening Ceremony, Koo Sze-yiu, a veteran Hong Kong pro-democracy activist who is suffering from stage 4 cancer, was arrested on bogus charges under the National Security Law after planning a peaceful demonstration against the unjust imprisonment of Hong Kongers."
"We know Communist China unleashes the police and military on those it fears. They're imprisoning more than a million Uyghurs. They're imprisoning pro-democracy activists in Hong Kong. They've spent decades going after Falun Gong, and half a century persecuting Tibetans. These latest arrests are the latest example of Beijing's willingness to silence and imprison religious minorities and political dissidents. It's gross and deserves the scorn of every freedom-loving nation. The fact that the International Olympic Committee remains silent makes it complicit in the human rights abuses the Chinese people experience every day at the hand of the Chinese Communist Party. Every freedom-loving nation must speak clearly and do what the IOC won't: punish General Secretary Xi for his genocide and anti-democratic crackdowns," Scott said.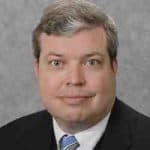 Latest posts by Kevin Derby
(see all)