On Tuesday, U.S. Sen. Rick Scott, R-Fla., and U.S. Sen. Marco Rubio, R-Fla., introduced a resolution, which was passed by unanimous consent, honoring the 49 lives lost in the terror attack on Pulse Nightclub in Orlando three years ago.
Scott took to the Senate floor and said the following:
On June 12, 2016, our state was attacked.
49 innocent and beautiful lives were senselessly lost and the lives of countless families and loved ones were forever changed.
The attack – an attack on America, our state, the city of Orlando, our Hispanic and gay communities – was a terrorist attack. This act of terrorism was an attempt to rip at the seams of our society, to divide us and to instill fear in our hearts.
But, Floridians are strong. Floridians are selfless. Floridians are fighters.
The days I spent in Orlando following the shooting will always be with me. I talked to many parents who lost their children. I went to funerals and wakes. And I sat in hospitals. It was one of the hardest things I've ever done as governor, and as a parent.
And through one of our state's most challenging times, we also saw incredible bravery and heroism.
We saw it in the brave members of law enforcement that selflessly ran into danger to help those in need. We saw it in the doctors and nurses who tirelessly worked to save lives.
And we saw it in the community that came together after this horrific tragedy to repair and rebuild.
Three years removed from this unimaginable loss, our state is forever changed. Every year on this day, the state of Florida stands united with heavy hearts to honor the victims.
We vow to never forget that evil exists in this world, and we must always stand up against those that wish to harm us.
And we vow to always remember the beautiful lives taken far too soon.
Thank you.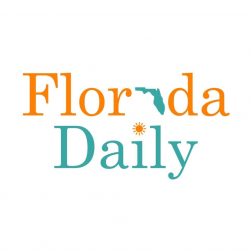 Latest posts by Florida Daily
(see all)