 This week, U.S. Sen. Rick Scott, R-Fla., teamed up with U.S. Sen. Tammy Baldwin, D-Wisc., on a bill to "ensure that all goods sold online list their country of origin to allow American consumers to make informed decisions, and help promote goods that are made in America."
Baldwin introduced the "Country of Origin Labeling (COOL) Online Act" on Wednesday with Scott, U.S. Sen. Chris Murphy, D-Ct., and U.S. Sen. Kelly Loeffler, R-Ga., as cosponsors.
Scott's office noted the proposal is in the same vein as the Florida Republican's "Promoting Responsibility In Markets and E-Retailers (PRIME) Act"  which "will require online retailers to list the country of origin for each product they sell and requires digital apps to disclose their country of origin." Scott introduced the proposal back in July.
"American consumers should know where the products they buy are made. Last year, I introduced the PRIME Act to require online retailers to list the country of origin for each product they sell, and I'm proud to partner with Senator Baldwin today on the COOL Online Act as we work to create more transparency in the online retail space so consumers can make informed choices for themselves and their families," Scott said on Wednesday.
"Regardless of whether shopping online or in a store, Americans have a right to know whether the products they buy are being made right here in America, by American workers. With more and more consumers buying their goods online, we must ensure online retailers are being just as transparent as brick-and-mortar stores. My bipartisan legislation will fix our outdated labeling laws to promote transparency for Americans shopping online, and to help boost the American businesses and manufacturers selling their goods through online retailers," Baldwin said.
Baldwin's bill would amend the Federal Trade Commission Act by having country-of-origin labels "clearly and conspicuously stated in the website's description of the product" and offer more disclosure on where sellers are located.
The bill was sent to the U.S. Senate Commerce, Science, and Transportation Committee. So far, there is no companion measure over in the U.S. House.
Reach Kevin Derby at kevin.derby@floridadaily.com.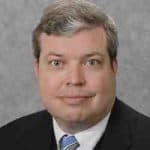 Latest posts by Kevin Derby
(see all)