Two Florida Republicans–U.S. Sen. Rick Scott and retiring U.S. Rep. Ted Yoho–joined U.S. Sen. Jeff Merkley, D-Oreg., and U.S. Rep. Tom Malinowski, D-NJ, in leading a congressional letter to UN Secretary-General António Guterres on the Chinese regime's handling of the continued crisis in Xinjiang.
There are reports that the Chinese regime has constructed more than 380 camps to hold members of the Turkic Uyghur population in Xinjiang.
The letter called on Guterres to investigate the crisis and take action, including permanent monitors and holding a special session of the UN Human Rights Council.
The leaders of the letter rounded up more than 15 members of Congress, including U.S. Sen. Marco Rubio, R-Fla., and U.S. Rep. Brian Mast, R-Fla., to sign it and also had the support of international leaders.
"The abuse of the Uyghur population at the hands of the Chinese Communist Party has been ignored for far too long," said Yoho who leads Republicans on the U.S. House Asia and Pacific Subcommittee. Keeping a campaign promise from when he was first elected in 2012, Yoho is bowing out of Congress after four terms. "In order to properly investigate accusations of cultural genocide, forced labor, rape and forced sterilizations the international community must work together in holding the perpetrators responsible. I'm encouraged to see broad bipartisanship meet international support in coming together to demand accountability and transparency in China's administration of the Xinjiang region."
"The Chinese government's targeted persecution of millions of Muslim Uyghurs is today's greatest human rights crisis," said Malinowski. "By listening to his own experts and activating formal UN investigations, the Secretary-General can show that the UN's principles are stronger than the Chinese government's influence."
"It's shameful that Communist China's campaign of genocide against the Uyghurs has been ignored by the UN Human Rights Council for so long," said Scott on Monday. "The UN Human Rights Council must immediately hold a special session to address this growing crisis. I am proud to join my colleagues to call on the UN to take immediate and forceful action to expose and condemn Communist China's despicable human rights abuses."
"The imprisonment, torture, forced 're-education,' and intense surveillance of Uyghur Muslims in China is nothing short of genocide," said Merkley. "Partners of freedom and humanity around the world have a grave responsibility to come together and use every lever at our disposal to demand justice in Xinjiang—including a thorough United Nations investigation, unfettered access to Xinjiang for human rights monitors, and decisive action from the UN Human Rights Council."
Reach Kevin Derby at kevin.derby@floridadaily.com.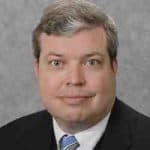 Latest posts by Kevin Derby
(see all)