From his perch on the U.S. Senate Armed Services Committee, U.S. Sen. Rick Scott, R-Fla., said the U.S. military should get ready to intervene if needed as the opposition tries to topple the Maduro regime in Venezuela.
Scott, a leading critic of the Maduro regime, weighed in on the uprising on Tuesday and sounded ready for military action in Venezuela.
"Today, the people of Venezuela are rising up against the brutal regime of Nicolas Maduro. I've already called on the Venezuelan military to stand for freedom and democracy in Venezuela and support Juan Guaidó," Scott said on Tuesday. "The United States must also be ready to answer that call. Guaidó and the people of Venezuela have taken this critical step. We cannot abandon them. Inaction is not an option.
"The U.S. military must be ready to supply humanitarian aid and defend freedom and democracy in Venezuela," Scott added. "The Maduro regime is starving its own people while our enemies are using Venezuela as a foothold in the Western Hemisphere. President Trump should immediately position American military assets to be ready to deliver aid to the people and defend freedom and democracy as well as U.S. national security interests in our hemisphere.  This is a fight against Cuba, Russia, China, Iran and Hezbollah who are all in Venezuela right now and want to inflict pain and torture on the people. The time for talking is over. It's time for action."
Scott also cheered the release of anti-Maduro activist Leopoldo Lopez.
"I thank God today for the release of Leopoldo Lopez, a hero in the fight for freedom and democracy in Venezuela," Scott said. "Today is a pivotal day. It's time for the entire military to join Juan Guaidó and fight for freedom for the people. Now is your chance to make history and to restore constitutional democracy in Venezuela. The entire world is watching and waiting. It's time to leave the evil reign of Nicolas Maduro on the ash heap of history."
Kevin Derby can be reached at Kevin.Derby@floridadaily.com.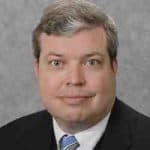 Latest posts by Kevin Derby
(see all)