Continuing his bid against U.S. Sen. Bill Nelson, D-Fla., Gov. Rick Scott called on withholding congressional pay unless Congress can pass a budget.
Noting that Congress has failed to pass appropriations bills on time for more than two decades, Scott said Florida has been impacted by government shutdowns and that members of Congress should have their pay frozen as a result.
"Funding government is one of the most basic responsibilities of Congress, but not even the fear of a government shutdown has proven to be enough to motivate Congress to produce a timely budget," Scott said on Tuesday. ":When the government shuts down because of Congress' inaction, Floridians are the ones that are impacted, and we've had enough. It is unbelievable that career politicians in Washington still collect pay checks backed by taxpayer dollars when they fail to do their jobs. During the most recent government shutdown, I urged politicians to forgo their salaries – but Bill Nelson refused. Just like in the real world, politicians should only get paid if they show up, get to work, and get the job done."
This is the latest reform to the federal government that Scott has proposed. The governor has also called for congressional supermajorities to pass tax or fee increases; giving the president a line item veto; and creating congressional term limits.
The Florida Democratic Party quick fired back with Nate Evans, a spokesman for the party, weighing on Tuesday.
"Rick Scott is proving once again that he'll say and do anything to get elected, but Floridians know he can't be trusted to look out for anyone but himself," Evans said. "If voters want to know what he'd actually do in the Senate, look at his record: he drove Florida's wages to the bottom of the nation while using his political power to increase his personal wealth by $46 million, ignored the impact of climate change, and helped write the health care bill in D.C. that would increase costs and slash coverage for pre-existing conditions. At every turn, Rick Scott has shown he's not interested in helping Floridians and he's only looking out for one person: himself."
Kevin Derby can be reached at Kevin.Derby@floridadaily.com.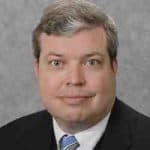 Latest posts by Kevin Derby
(see all)