In the aftermath of the terrorist attack at NAS Pensacola earlier this month, U.S. Sen. Rick Scott, R-Fla., is calling for a hearing of the U.S. Senate Armed Services Committee, on which he sits, to look at how foreign nationals are vetted before arriving at U.S. military bases for training.
Scott said he was open to a classified committee session if needed with federal law enforcement and intelligence services to study the matter.
"The terrorist attack at Naval Air Station Pensacola was entirely preventable. It's clear that there were failures in the vetting of this individual. What's not clear is how the vetting process works, who does the vetting, and how much we're able to monitor foreign nationals training in the U.S. We need to seriously reconsider the value of training foreign nationals on U.S. military bases, but in the meantime, it's important that we get to the bottom of what went wrong so we can figure out how to improve the vetting process," Scott said.
At the start of last week, Scott appeared on Fox News, demanding an end to a program where foreign military personnel train at U.S. military flight schools. The terrorist behind the attack was a lieutenant in the Saudi Arabian Air Force who was training at NAS Pensacola.
Scott is calling on the committee to explore the following questions:
There are many agencies involved in this program; who is ultimately responsible for ensuring the safety and security of our men and women in uniform?
Do U.S. law enforcement or intelligence agencies perform the vetting of foreign nationals training on U.S. military bases, or do we outsource that to the home country?
What process was used to vet the terrorist who committed this attack at NAS Pensacola?
What countries participate in this program and what is the strategic significance of these relationships?
Do participants of this program have to provide fingerprints, and are they interviewed/ background checked during the visa process?
What is the rate of visa denial/approval for participants of this program?
Is there any reason why the training of foreign nationals can't occur in their home country?
Are U.S. law enforcement or intelligence agencies allowed to track the social media accounts of foreign nationals training, or seeking to train, on U.S. military bases?
Did this individual go through a standard background check before purchasing a handgun?
Once a foreign national arrives in the U.S., do American intelligence agencies continue to monitor their activities?
Reach Kevin Derby at kevin.derby@floridadaily.com.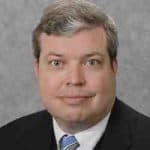 Latest posts by Kevin Derby
(see all)