U.S. Sen. Rick Scott, R-Fla., is backing U.S. Sen. Tom Cotton's, R-Ark., "China Trade Relations Act" which would end Permanent Normal Trade Relations (PNTR) with that Asian nation.
U.S. Sen. Jim Inhofe, R-Okla., and Scott are co-sponsoring the bill which U.S. Rep. Chris Smith is championing in the U.S. House.
"If passed, the legislation would require China to obtain Most Favored Nation (MFN) status through annual presidential approval, per the requirements of the Jackson-Vanik Amendment. The bill would also expand the Jackson-Vanik Amendment to include human rights and trade abuses as disqualifying factors for MFN status," Scott's office noted about the bill which was introduced this week.
Congress approved giving China MFN status back in 2000.
"For twenty years, China has held permanent most-favored-nation status, which has supercharged the loss of American manufacturing jobs. It's time to protect American jobs and hold the Chinese Communist Party accountable for their forced labor camps and egregious human rights violations," said Cotton.
"I said it 20 years ago and I will say it again: we cannot allow the pursuit of trade to blind us to certain realities about the ruling Communist regime in China. China repeatedly threatens the United States and Taiwan. With an increasingly hostile military modernization effort, and the stealing of U.S. nuclear secrets and other critical technologies, China has made numerous attempts to corrupt the U.S. political system. Not to mention, they have violated far too many international agreements and are known globally for their brutal repression of dissidents and disregard for human rights. To continue to ignore these actions as if they can be separated from what we do in our trading relationship is dangerously misguided. Ending China's permanent preferential trade relationship will send a strong message to the Chinese Communist Party and will support American workers," said Inhofe.
"The Obama/Biden appeasement of Communist China did nothing but bolster General Secretary Xi's power and kill American jobs. I have fought every day since being elected to the Senate to promote human rights and make sure Communist China faces consequences for its aggression. I am proud to join my colleagues to continue this important work of protecting Americans from the threat of Communist China and its unfair trade practices, and holding General Secretary Xi accountable for his horrific human rights abuses," said Scott.
The bill was sent to the U.S. Senate Finance Committee this week.
Reach Kevin Derby at kevin.derby@floridadaily.com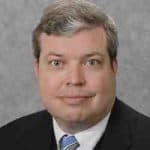 Latest posts by Kevin Derby
(see all)