This week, U.S. Sens. Rick Scott, R-Fla., and Tommy Tuberville, R-Ala., led a group of Republican senators in taking aim at U.S. Education Sec. Miguel Cardona's proposed changes to Title IX.
The senators also condemned "the Biden administration's plan to force schools to allow biological males to compete against females"
"Senator Scott and his colleagues submitted a comment to Secretary Cardona in response to his department's proposed rule change, 'Nondiscrimination on the Basis of Sex in Education Programs or Activities Receiving Federal Financial Assistance: Sex-Related Eligibility Criteria for Male and Female Athletic Teams,'" noted Scott's office.
"Congress made clear that its intention in passing Title IX was to prohibit discrimination against women participating fully in all aspects of athletic and academic opportunity at institutions that received federal financial assistance," wrote the senators. "This proposed rule uses weakly-associated case law and polarizing social concepts to broaden the definition of women and girls to include individuals who identify as women, and in so doing, the intent of the law is destroyed and women are marginalized yet again."
More than 15 Senate Republicans joined Scott and Tuberville in signing the letter.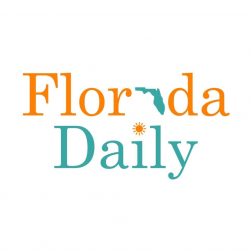 Latest posts by Florida Daily
(see all)