This week, U.S. Sen. Rick Scott, R-Fla., a key ally of the White House, offered advice for the Trump administration on Asian affairs even as President Donald Trump continued to try to hammer a trade deal with China and met with North Korean leaders.
During his first six months in the U.S. Senate, Scott was more focused on Latin America than Asia but, on Sunday, he agreed with U.S. Sen. Marco Rubio, R-Fla., that Chinese tech company Huawei is too connected to the communist regime in charge of that nation.
"China is not our friend; they are our adversary. I applaud Donald Trump for his efforts to work out a fair deal for America," Scott posted on Twitter on Sunday. "But Huawei is non-negotiable. Huawei is a national security threat to the U.S. and our allies.
"President Trump needs to stand strong against Huawei and stay consistent in making sure they have zero access to the US market," Scott added. "It's clear that Huawei has the capacity and the desire to steal our private information and use it against us."
Scott then turned to North Korea.
"I also applaud Donald Trump's efforts to get a deal with North Korea. But we need to see action," Scott insisted. "We need to make progress to denuclearize the region and we need to do it soon. We shouldn't waste our time negotiating with dictators unless we're confident we can get a deal."
Scott continued his focus on Asia on Monday when he wrote Russ Vought, the acting director of the Office of Management and Budget (OMB), wanting to know how much federal money is going to China.
"We should all be greatly concerned about what is happening in China," Scott wrote. "The Chinese government sees the United States as its global adversary and is taking the steps necessary to 'win' the great power conflict of the 21st Century. They have been stealing our technology and our intellectual property, and are building up their military to compete with us. China continues to prop up Nicolás Maduro's murderous regime in Venezuela, along with Cuba, Russia and Iran.
"I applaud President Trump's commitment to hold China accountable," Scott insisted. "China is clearly our enemy, and I was horrified to recently learn that the federal government spends more than $32.5 million per year in foreign aid in China, a country wealthy enough not to need support from U.S. taxpayers. One example from a 2016 Government Accountability Office (GAO) report shows American taxpayers spent nearly $100 million on energy programs in China. Not only is our country supporting programs that China should be funding themselves, this same report showed the programs were lacking the proper performance monitoring. We are spending U.S. taxpayer dollars without even measuring the ROI for U.S. taxpayers. That is unacceptable, and this is just one example of irresponsible spending. I fear the total number our country spends to prop up China, a developed nation, will be staggering.
"As I began looking into this situation, I was hopeful that some of this funding is used in the interest of the United States, but what I am finding so far is that these tax dollars are being spent to prop up a developed country that is in turn threatening the safety and security of our nation," Scott added. "Because the numbers I have seen so far are not comprehensive, I am requesting your assistance to provide detailed information, in the next 30 days, on exactly how much funding the United States government provides annually to China and to Chinese-affiliated enterprises, broken down by agency and purpose.
"There is no reason American taxpayers should be supporting the Chinese government with tens of millions of dollars every year. This is even more unacceptable when you consider all the priorities we need to take care of right here at home," Scott wrote in conclusion. "Thank you for your cooperation and for your response. I look forward to working with you as we fight to finally take a stand against China."
Scott even took to the national airwaves, weighing in on Tuesday on CNBC, on China and Huawei.
Reach Kevin Derby at kevin.derby@floridadaily.com.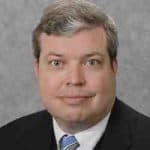 Latest posts by Kevin Derby
(see all)