After speaking with Florida's sheriffs and police chiefs, U.S. Sen. Rick Scott, R-Fla., sent a letter to Vice President Mike Pence urging the administration to increase domestic production of personal protective equipment and make sure local public safety and law enforcement agencies have all the resources they need to stay safe from coronavirus while helping others.
The letter, which was sent on Sunday, is below:
Dear Vice President Pence:
I want to thank you for your leadership as the head of the White House Coronavirus Task Force and the proactive steps you and the President are taking to combat the threat of coronavirus (COVID-19). Declaring a national emergency and moving quickly on my request to create mobile testing sites are the right actions to take to keep families in Florida and throughout our country safe and healthy.
As part of my continued work to combat coronavirus and protect American families, I held a conference call with Florida's sheriffs and police chiefs to hear firsthand about the issues they are facing as they work to keep their communities safe. Many of our law enforcement leaders expressed concern about limited access to the personal protective equipment (PPE). I've called on the administration to ramp up the production of PPE in our nation to make sure we are protecting our brave healthcare workers and first responders who come in contact daily with individuals who may have coronavirus. Additionally, after meeting with multiple federal agencies, it has become clear that we have also a very limited national stockpile of masks and other items to care for those affected by coronavirus. We need to focus on building our stockpile of goods from American-based producers so we are not dependent on foreign supply chains during a crisis.
In addition to increasing domestic production of PPE and building our national stockpile, I ask that you provide any guidance or information about resources for local public safety and law enforcement agencies that would assist them with properly equipping our dedicated first responders. Florida's sheriffs and police chiefs need assurance that the White House Coronavirus Task Force is working to address their concerns about protecting their employees and their communities.
As U.S. senator, my focus is on ensuring the health and safety of Florida families and the American people. I look forward to your response and sharing vital information with Florida's law enforcement leaders.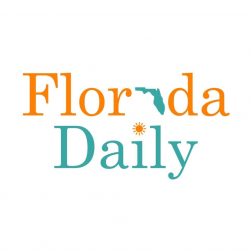 Latest posts by Florida Daily
(see all)
Casey DeSantis: Florida Disaster Fund Raised $20 Million in First 48 Hours as State Recovers From Hurricane Ian

- October 3, 2022, 6:00 pm

Ron DeSantis Calls on Lee County Electric Cooperative to Accept Aid to Expedite Power Restoration

- October 3, 2022, 5:00 pm

After Hurricane Ian, Farm Share Supplied 500,000 Pounds of Food, Water, Relief Supplies in Florida

- October 3, 2022, 12:00 pm