With Tropical Storm Gordon expected to turn into a hurricane and hit the Mississippi coast on Tuesday night, Gov. Rick Scott told residents of the Panhandle to be ready for the storm's impact.
Scott's office released a statement on Tuesday afternoon with the latest update for Florida residents.
"Currently, there is no part of Florida under a hurricane warning, however tropical storm warnings are in effect for all of Escambia County and coastal portions of Santa Rosa and Okaloosa Counties," Scott's office noted. "Storm Surge Watches are also in effect for Escambia and Santa Rosa counties. According to the National Weather Service, the primary impact for Tropical Storm Gordon to Florida will be heavy rainfall, with potential rain accumulations as high as 6-8 inches in the Western Florida Panhandle. Gusty winds, minor coastal flooding and isolated tornadoes are also possible through tomorrow morning."
The governor also weighed in on the situation.
"As Tropical Storm Gordon continues to develop and nears landfall, families in the Panhandle need to be prepared," Scott said. "Currently, areas in the Panhandle are forecasted to receive up to eight inches of rain, and isolated tornadoes and flooding are possible. It is critical for everyone to listen to local news reports and weather alerts. We are continuing to support local preparation efforts for this storm and remain in constant communication with officials in the Panhandle. We are now in the peak of hurricane season. It is time to get a disaster plan in place. Stay vigilant and stay safe."
According to his office, Scott "has received a full update on the storm from the Florida Division of Emergency Management and has been in contact with local officials regarding the storm." He will continue to get updates on Tropical Storm Gordon and has urged Floridians to follow updates and advisories from the National Hurricane Center.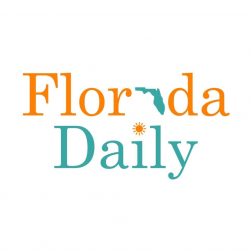 Latest posts by Florida Daily
(see all)