With the Panhandle still recovering from Hurricane Michael which impacted the region in October, Gov. Rick Scott unveiled a new programs on Friday to help the area's tourism.
On Friday, Scott showcased a Visit Florida program to help the region.
"The Tourism Recovery Grant Program for Hurricane Michael and Hurricane Michael Recovery Marketing Program are available to Bay, Calhoun, Franklin, Gadsden, Gulf, Holmes, Jackson, Leon, Liberty, Taylor, Wakulla and Washington counties, and are designed to assist the areas to market their destinations once hurricane-damaged areas are open to visitors," Scott's office noted.
"As Florida continues to recover from Hurricane Michael, we are working non-stop and using every available resource to help the Panhandle rebuild. I'm proud of the work Visit Florida has done to support Panhandle families and businesses. These programs will provide critical relief and support, and help encourage more visitors to come to enjoy the Sunshine State," Scott said on Friday.
Scott also highlighted a national ad campaign to help the area lure tourists back to the Panhandle.
"The announcement of these Hurricane Michael assistance programs follows a nearly $9 million marketing plan developed and launched by Visit Florida in late October. The extensive, multi-phased campaign includes more than $5 million dollars to support the Panhandle following the storm and marketing efforts such as digital, social, broadcast and traditional components in both domestic and international markets," the governor's team noted.
Ken Lawson, the president and CEO of Visit Florida, also weighed in.
"Tourism is Florida's number one economic driver and Visit Florida is committed to safeguarding our industry. These programs will provide support to the affected counties and enable our destinations to show visitors that Florida is ready to welcome them back. I want to thank Governor Scott for his leadership as we work to mitigate the impacts of Hurricane Michael on the tourism industry and continue to let the world know that Florida is still the number one global destination," Lawson said.
State CFO Jimmy Patronis, who is based out of Bay County, also offered his take on Visit Florida's efforts.
"The Panhandle has made great progress since Hurricane Michael swept through the area, and many businesses have recovered and reopened. Tourism is an economic engine for the area, and businesses and residents depend on the revenue and jobs it generates. This program will help amplify the message that Northwest Florida is open for business, and we are building a better, stronger Florida," Patronis said.
"The Tourism Recovery Grant Program for Hurricane Michael provides financial assistance for tourist development boards and marketing programs through advertising, direct mail, brochure production, website development and other related projects/programs. The Hurricane Recovery Marketing Program is available immediately, at no cost, to all small, medium and large tourism businesses located in counties affected by Hurricane Michael. The program provides complimentary Visit Florida marketing partnerships through June 30, 2019, and includes marketing opportunities such as, enhanced web listing on visitflorida.com, the promotion of Partner-to-Partner specials, and the ability to submit content for exposure on Visit Florida's social media channels, media blog and consumer website," the governor's office explained.
Kevin Derby can be reached at Kevin.Derby@floridadaily.com.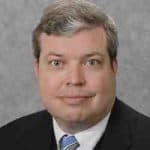 Latest posts by Kevin Derby
(see all)