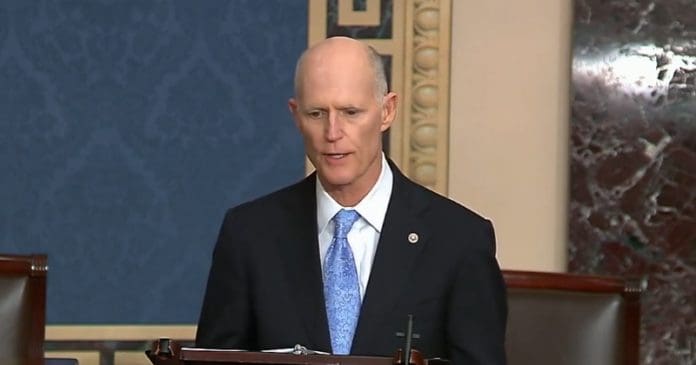 Last week, U.S. Sen. Rick Scott, R-Fla., a member of the U.S. Senate Armed Services Committee (SASC) and the ranking member of the SASC Personnel Subcommittee, visited Standing NATO Maritime Group Two (SNMG2) on patrol in the Mediterranean Sea, shortly after the task group completed a port visit in Souda Bay, Greece.
Scott arrived aboard the SNMG2 flagship, guided-missile destroyer USS JAMES E WILLIAMS (DDG95), and met with U.S. Navy Rear Admiral Scott Sciretta, SNMG2 Commander. He received a brief on the NATO Standing Naval Forces, SNMG2's mission and current operations, as well as the task group's strategic posture throughout the region. He met with SNMG2 leadership as well as the ship's officers, during which he focused on future training and readiness.
Scott toured the ship, then met with members of the crew for lunch. He discussed the importance of military readiness and the NATO Alliance. His focus was on hearing from deployed Sailors and learning about the challenges they face.
"I want to thank all the men and women I met on the SNMG2 flagship, USS James E. Williams, for all their hard work and sacrifices serving our nation. As a Navy veteran myself, I know the hardships that come from being away from home. As a member of the Senate Armed Services Committee and ranking member of the Personnel Subcommittee, I will continue to work every day to make sure our service men and women have all the resources they need. I also want to thank Rear Admiral Scott Sciretta for his service. During my time in the Senate, my staff and I have had the privilege to work closely with Rear Admiral Sciretta on a number of military-related matters where he has shown exemplary leadership and dedication to our country," Scott said.
In addition to his duties on the Personnel Subcommittee, Scott is a member of the Subcommittee on Airland, which oversees U.S. National Guard and Reserve planning and operations policy and equipment. He is also a member of the Subcommittee on Seapower, which focuses on Navy and Marine Corps planning and operations policy and programs.
As a NATO task group, SNMG2 prioritizes its mandate to enhance the collective readiness, responsiveness, deployable readiness, integration and interoperability of its forces. Its focus is on deterrence and defense against all adversaries in the maritime domain, upholding freedom of navigation, securing maritime trade routes and protecting the main lines of communication. SNMG2 is a multinational integrated task group that projects a constant and visible reminder of the Alliance's solidarity and cohesion afloat. This continuous maritime capability performs a wide range of tasks, including exercises and real-world operations in periods of crisis and conflict. SNMG2 is one of four Standing Naval Forces that operate under NATO Allied Maritime Command, headquartered in Northwood, United Kingdom.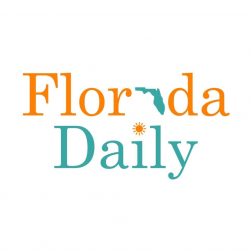 Latest posts by Florida Daily
(see all)