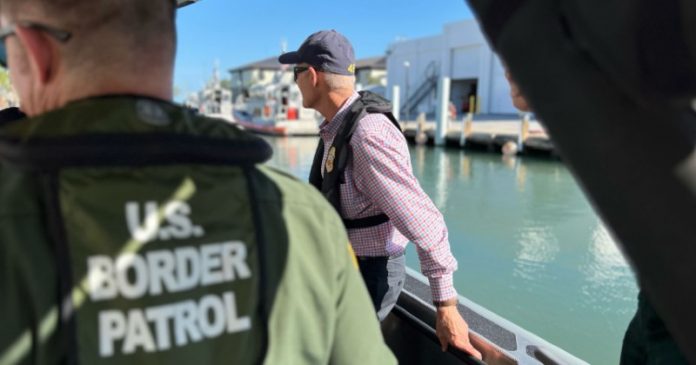 Last week, U.S. Sen. Rick Scott, R-Fla., doubled down on his proposal to extend customs waters from 12 miles off the U.S. coast to 24 miles, insisting it would help with the current migrant crisis.
Scott insisted his "Extending Limits of U.S. Customs Waters Act," which he first brought out tin 2021, would increase public safety, pointing to information from the U.S. Customs and Border Protection (CBP) that "double the amount of fentanyl has been brought into the country compared to last year – killing thousands of Americans in part due to growing trafficking activity in surrounding waters."
When he first introduced the proposal in October 2021, Scott weighed in on the bill.
"The U.S. Coast Guard and U.S. Customs and Border Protection Air and Marine Operations keeps families in Florida and around our nation safe by patrolling the beaches, shore waters and maritime territory, conducting search and rescue operations and intercepting vessels transporting illegal drugs and the victims of human trafficking. Our state is safe and secure because of the hard work and sacrifices our brave men and women in uniform make to defend our coastline. My bill, the Extending U.S. Customs Waters Act will extend the United States' customs waters territory to help ensure our Coast Guard has the jurisdiction and authority needed to cut down on drug and human trafficking so that families everywhere remain safe. I am thankful for the bipartisan support and I urge all my colleagues to support this important bill," Scott said.
U.S. Sen. Kyrsten Sinema, D-Ariz., was the main co-sponsor.
"We're expanding law enforcement agencies' ability to stop drug and human traffickers, helping keep communities across our country safe and secure," she said.
The bill was sent to the U.S. Senate Finance Committee but failed to gain much traction.
Scott weighed in on the migrant crisis last week at an event in Marathon, held after he met with U.S. Coast Guard Rear Admiral Brendan McPherson, Monroe County Sheriff Rick Ramsay and Customs and Border Protection (CBP) agents and officials.
"Right now, our country is experiencing record-high levels of illegal immigration. And what President Joe Biden has done is brought his illegal immigration crisis that he created on our southern border right to Florida's front door. What I heard and saw during my briefing and tour with Sheriff Rick Ramsay, Admiral McPherson, and CBP in the Keys today makes me furious and is absolutely heartbreaking. Our brave law enforcement officers, including CBP agents and Coast Guard, are doing everything they can to keep our communities safe, but this administration has completely abandoned them and left them shorthanded. Every state is a border state, and we cannot allow the communist Cuban regime to weaponize our legal immigration system and take advantage. Florida is an immigration state, we encourage and welcome legal immigration—but it must be done legally. These evil regimes in Cuba, Venezuela and Nicaragua cannot continue to be emboldened by Biden's appeasement and wide open borders. Where is Mayorkas? Where is Biden? They don't care, but I won't stop fighting to fix this. I'm going to keep showing up, keep holding them accountable and not let up until we secure the border," Scott said.
Scott's office noted that the senator was calling on Biden "to support several of his bills, the Extending Limits of U.S. Customs Waters Act to help end Biden's border crisis by giving CBP and the Coast Guard the tools to stop both illegal migration and drug trafficking off our shores, and his DEMOCRACIA Act to support the Cuban people's fight for freedom and democracy and punish the illegitimate regime in Cuba and all who support its oppression."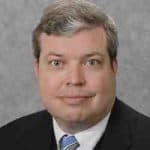 Latest posts by Kevin Derby
(see all)