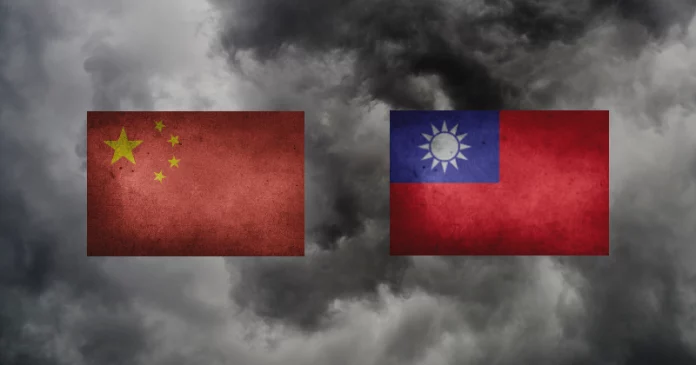 Last week, U.S. Sen. Rick Scott, R-Fla., introduced the "Deterring Communist Chinese Aggression Against Taiwan Through Financial Sanctions Act," a bill "which would impose devastating financial sanctions on the Chinese government if Communist China invaded or blockaded Taiwan, or attempted to change the status of Taiwan's governance through use of force."
The bill "reinforces the U.S.-Taiwan relationship and strengthens Taiwan's ability to resist Communist China's aggressive policies and military actions."
Scott brought the bill out and reeled in the support of U.S. Sens. Kevin Cramer, R-ND, and John Kennedy, R-La.
"Taiwan is one of America's most important partners in the Asia-Pacific, and its peace and stability are in our political, security, and economic interests. We have watched Communist China's increasingly frequent actions to harass and intimidate the Taiwanese people, through regular military encroachments and cyberattacks. We must be clear that these intimidation tactics will not be ignored. As Beijing quietly watches Putin's invasion of and assault on Ukraine, America must stand strongly behind our partners in democracy and leave no ambiguity as to our resolve to condemn and punish tyrants who attack our partners. Passing this bill will make clear to General Secretary Xi that if he mimics Putin's invasion then he will be met with economic isolation and severe financial sanctions. I urge my colleagues to join me in this important work, and I hope to see this bill move swiftly through the Senate," Scott said last week.
"The situation in Ukraine is the very real consequence of weak leadership and a lack of a true deterrence for Russia. Taiwan is a friend, good trading partner, and beacon of freedom and democracy. Our bill threatens crippling financial sanctions as a deterrence to China trying to follow in Putin's footsteps as it relates to Taiwan," Cramer said.
"Russia is not acting alone in its hostile war of aggression—Moscow is banding together with Beijing to bully the world. Now more than ever, we must make it clear to the Chinese Communist Party that armed aggression towards Taiwan would deal a devastating blow to China's economy. As we know, waiting too long to sanction bad actors can create major national security risks at home. We can't let China seize the moment to attack one of America's key partners in the Pacific," Kennedy said.
The bill was sent to the U.S. Senate Banking, Housing, and Urban Affairs Committee.
In recent years, Scott has championed the "Taiwan Invasion Prevention Act," working with former U.S. Rep. Ted Yoho, R-Fla. The bill "would clarify and strengthen the commitment of the United States to defend Taiwan in the event of an armed attack." Scott brought that bill back in February 2021.
"This legislation takes a number of important steps in response to a number of aggressive actions taken by the People's Liberation Army towards Taiwan, and in the wake of escalating tensions caused by China in Hong Kong, the South China Sea, and the Sino-Indian border. Given these provocations, it has become clear that the Chinese Communist Party is rapidly moving to realize its territorial ambitions without regard for international condemnation or backlash," Yoho's office noted two years ago.
U.S. Rep. Guy Reschenthaler, R-Penn., has picked up the bill from Yoho. U.S. Rep. Michael Waltz, R-Fla., is co-sponsoring the bill.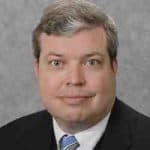 Latest posts by Kevin Derby
(see all)