On Tuesday, Gov. Rick Scott had the Florida Department of Education offer a proposal to the state Legislature to move $58 million, currently not being used in the voluntary Coach Aaron Feis Guardian Program, and use for school security.
While the Coach Aaron Feis Guardian Program was authorized to have $67 million for law enforcement to set up guardian programs with school districts, only $9 million of that had been used. Scott called on the Legislative Budget Commission to approve using the remaining $58 million to boost school security.
Weighing in on the matter on Tuesday, Scott said the Parkland shootings helped prompt his decision.
"Immediately following the tragedy in Parkland this year, we took emergency action to make our schools safer," Scott said. "While I am proud of the major legislation we passed this spring, I was clear that we would need to continue to work together to keep our students safe. That's why I outlined this plan to Legislative leadership in March, and today am living up to my commitment to urge them to redirect unused money from the voluntary guardian program back into our schools for more security.
"I am confident that the Legislature will take the appropriate actions to ensure that this funding can be used this school year," Scott added. "Every student and parent in Florida deserves to know that our schools are safe and our kids are protected."
Scott's office offered some of the details on how the funds would be used.
"The $58 million will be redirected to school districts for the specific purpose of enhancing school safety," the governor's office noted. "Under the Department of Education's proposal, once redirected, the $58 million will be disbursed to Florida school districts based on their student population. This funding can then be used to partner with local law enforcement to hire additional school officers. This year, school districts were provided $162 million specifically for school safety."
Florida Atlantic University's (FAU) Business and Economics Polling Initiative (BEPI) unveiled a poll on Tuesday which shows most Florida voters—88 percent–have concerns about the physical safety of students at schools and 9 percent say they are not very concerned or not concerned at all.
The survey, which polled 800 Florida registered voters Aug. 16-20, was conducted using an online sample supplied by Survey Sampling International using online questionnaires and via an automated telephone platform (IVR) using registered voter lists supplied by Aristotle, Inc. The survey has a margin of error of +/- 3.4 percentage points.
Kevin Derby can be reached at Kevin.Derby@floridadaily.com.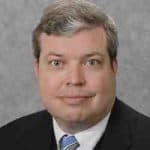 Latest posts by Kevin Derby
(see all)