While he has often focused on Latin America during his first five months in the U.S. Senate, this week, U.S. Sen. Rick Scott, R-Fla., turned his attention to another part of the world.
Scott penned an op-ed on China and its increasingly prominent role on the world stage in a piece published at CNBC on Tuesday.
"We know that China is a bad actor. China is not our friend. China sees the United States as its global adversary and is taking the steps necessary to 'win' the great power conflict of the 21st Century," Scott wrote in the piece.
Having been a leading critic of the Maduro regime in charge of Venezuela, Scott noted its connection to China and other powers.
"China continues to prop up the Maduro regime, along with Cuba, Russia and Iran. Why? It's pretty simple," Scott insisted. "Venezuela, before the tyranny of Hugo Chavez and Maduro, was an economic hub with huge reserves of oil and other natural resources. It can become that again and China wants in on the ground floor."
Scott praised President Donald Trump's handling of China in the op-ed.
"I think President Donald Trump is doing the right thing by standing up to China now. But there's another step that we can all take to stem the tide of China's growing influence in Latin America and around the world – support American businesses," Scott wrote. "American taxpayers are funding China's aggression every day. Every time we buy a product 'made in China' we are putting another dollar into the pocket of the people stealing our technology, denying their people basic human rights and supporting genocide in Venezuela. It's time to take a stand."
Scott also called on Americans to support U.S. companies and productions over their Chinese competition.
"I'm committed to supporting American businesses over Chinese products. I hope you'll join me," Scott wrote.
Scott also weighed in on China on Fox Business Network on Tuesday.
Reach Kevin Derby at kevin.derby@floridadaily.com.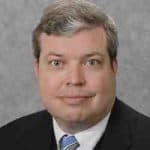 Latest posts by Kevin Derby
(see all)