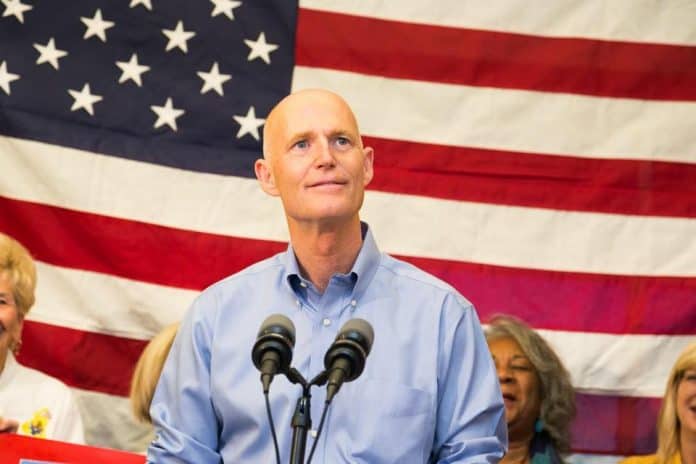 This week, U.S. Sen. Rick Scott, R-Fla., looked ahead to the next two years as he readies to run for a second term in 2024.
Scott started what he is dubbing the "Make Washington Work Tour" in Doral this week "to highlight what he is fighting for in the U.S. Senate for Florida families and previewed his legislative priorities for the 118th Congress." The senator plans to tour the state in the coming weeks as he takes aim at the "dysfunctional status quo that's led to $31 trillion n federal debt and soaring inflation, and make sure every family has the opportunity to live in a safe community, get a quality education and live the American dream."
Other part of Scott's agenda include "securing the border and ending the deadly fentanyl crisis; standing up for human rights and democracy around the world; ending the D.C. dysfunction and holding government accountable to American taxpayers; growing the economy by reducing debt, promoting business growth and cutting taxes; and supporting America's military heroes, veterans and their families by honoring and serving those who have served to protect our freedoms."
Scott offered a preview of that agenda as he kicked off his tour in Doral.
"It was great to be in South Florida today with so many great Florida leaders to talk about our fight to 'Make Washington Work' for Florida families. While we've secured some big wins for the Sunshine State during my first four years in the United States Senate, our work is far from over. Washington is more broken and dysfunctional than ever, and folks up in DC seem to have forgotten that the government is supposed to work for you. So, these next two years, I'll be fighting even harder to make Washington work for all Floridians by ending the dysfunctional status quo, stopping the runaway reckless spending that's fueling President Biden's inflation crisis, making sure we secure the border and enforce our laws, and getting back to the basics of making sure every family has the opportunity to live in a safe community, send their child to a great school and get a great job so they can live their dreams. Floridians are tired of Washington's waste and dysfunction, but together we can make Congress play by Florida's rules and finally make Washington work for the Sunshine State."
Scott is planning to unveil his agenda over the next two weeks.
Also this week, Scott released a new TV ad in which he calls on conservatives and Republicans to stand up to the left.
"I knew it would be difficult to run against Mitch McConnell. But Republicans need leaders in Washington who are tough, speak the truth, and aren't afraid to fight back against Biden's agenda. America will be a woke, socialist country in no time if Republican leaders in Washington keep caving to Joe Biden. It's time to change our party and rescue America from the socialist road we're headed down," Scott said.
Scott also had a stop in Daytona Beach on Thursday where he talked about border security.
"Over the last few years, the crisis at our southern border has grown exponentially worse, and it is impacting Floridians more than it ever has before. When I talk to law enforcement officers in Florida I hear again and again how hard their job has become thanks to Joe Biden's radical open border policies. Unfortunately, every state is a border state right now, and Florida is really feeling the impacts right here in our own hometowns. It's become so bad that Dry Tortugas National Park recently closed down because so many migrants landed there attempting to illegally enter the United States. At the southern border, the amount of drugs our law enforcement are intercepting is unbelievable. Last year alone, border agents captured enough deadly fentanyl to kill billions of people. Florida is an immigration state and we love legal immigration, but until we end this crisis and secyre the border, communities all over Florida will continue to face the devastating impacts of illegal immigration and more deadly fentanyl in our communities. I'm committed to fighting for Floridians and forcing Joe Biden to end his open border policies.
"This new Congress, I look forward to passing my bills like The Upholding The Law at Our Border Act, the END FENTANYL Act and the STOP FENTANYL PACKAGE Act to secure the border and finally put an end to this deadly fentanyl crisis. I will not stop until our border is secure and Florida families and the communities they live in are safe," he added.
Scott wrapped up the week with an appearance in West Palm Beach where he talked about the economy.
"For nearly two years, we've seen the devastating impact of total Democrat control in Washington and heard from countless families in Florida about the pain it's causing them at home and in their businesses. Prices are up across the board nearly 14 percent since Joe Biden took office and his raging inflation is killing the American Dream for families in Florida and all across our country by putting financial stability out of reach. It's time for Washington to do what every family and business does: live within its means. That's why I'm fighting to make Congress balance the budget, start paying down our unsustainable $31 trillion in debt, cut taxes, promote job growth by cutting burdensome regulations, boost American energy independence and reduce inflation by stopping reckless government spending. That's how we created success during my eight years as governor of Florida, and I won't stop fighting until we get it done in Washington," Scott said.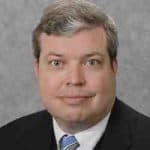 Latest posts by Kevin Derby
(see all)