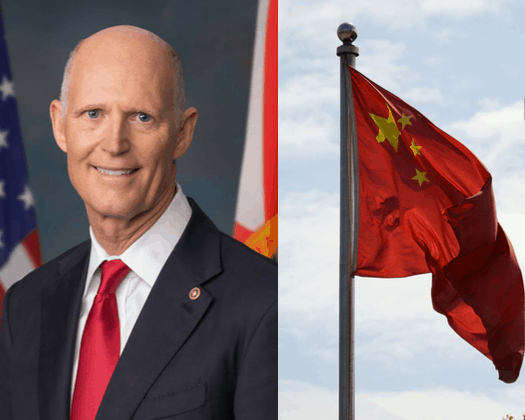 U.S. Sen. Rick Scott's, R-Fla., proposal to ensure the federal government doesn't buy drones from countries considered national security threats–including China and Iran–is gaining traction on Capitol Hill.
Back in September, Scott unveiled the "American Security Drone Act" and reeled in the support of U.S. Sen. Marco Rubio, R-Fla., who is cosponsoring the measure.
Scott weighed in on why he had introduced the bill and he came out swinging at China.
"There are nations around the world, like China, that are actively building up their militaries to compete with America," Scott said. "China is stealing our technology and intellectual property, yet the U.S. government continues to buy critical technology, like drones, with American tax dollars from Chinese companies backed by their government.
"For far too long, we have turned a blind eye to China and allowed their technology into some of the most critical operations of the U.S. government," Scott added. "This has to stop. The American Security Drone Act protects our information and national security by prohibiting the federal government and our military from buying drones manufactured in countries that are our adversaries."
Rubio, who sits on the U.S. Senate Foreign Relations Committee, threw his support behind Scott's proposal.
"American taxpayer dollars should not go to state-directed or state-owned companies used by China to undermine U.S. and foreign competition, especially in critical industries that are vital to U.S. national security," said Rubio. "Chinese companies routinely steal and provide information to Beijing's military and intelligence apparatus, and DHS recently warned of the threat posed by Chinese-manufactured unmanned aerial systems and components. The American Security Drone Act seeks to protect U.S. national security and ensure taxpayer funds are not being used to buy drones from companies backed by the Chinese Communist Party and other foreign adversaries."
The bill prohibits all federal departments and agencies to buy drones from countries considered national security threats. Scott's proposal also ensures federal funds are not sent to local and state governments who buy drones from those countries. The bill would also have the Comptroller General of the United States "submit a report to Congress detailing the amount of foreign commercial off-the-shelf drones and covered unmanned aircraft systems procured by federal departments and agencies from countries identified as national security threats."
Scott has reeled in the support of U.S. Sen. Tom Cotton, R-Ark., and U.S. Sen. Josh Hawley, R-Mo., from the GOP majority while the two Democrats representing Connecticut–U.S. Sens. Richard Blumenthal and Chris Murphy–are also backing the bill.
At the end of last week, U.S. Rep. Mike Gallagher, R-Wisc., introduced the House version and reeled in support from both sides of the aisle including U.S. Rep. Ted Yoho, R-Fla., U.S. Rep. Joe Courtney, D-Ct., U.S. Rep. Donald Norcross, D-NJ,  U.S. Rep. Mark Green, R-Tenn., and U.S. Rep. Jackie Speier, D-Calif.
"Drones manufactured by foreign adversaries should be nowhere near the federal government," said Gallagher. "Purchasing this equipment from countries like China uses taxpayer dollars to support the Chinese Communist Party's near-monopoly on this critical market, while also posing a serious national security threat. It is imperative that Congress pass this bipartisan bill to protect U.S. interests, our communities, and our national security supply-chain."
"I'm proud to join my colleague Rep. Gallagher in introducing this important legislation, which would reduce our Defense and Homeland Security Departments' reliance on foreign-manufactured drone technology. It's clear that the continued use of this technology by the federal government poses a security risk, as evidenced by the Department of Interior's announcement on October 30 that it was grounding all non-emergency use of drones it purchased from DJI, a Chinese drone manufacturer, until a security review is completed. While the needs of these departments with regard to unmanned surveillance capabilities are clear, we cannot subvert our national security imperatives for the sake of expediency, particularly when American manufacturers have the ability to fill this need," said Courtney.
"Drones are an integral part of US military strategy and maintaining US superiority in the drone market is critical. However, China is actively stealing our drone technology and intellectual property in order to undercut the US drone market. Which is why I am proud to support the American Drone Security Act, which bans the federal acquisition of drones from China or other US adversaries. Our taxpayer dollars should not be used to purchase vital military equipment that can be compromised by our adversaries," said Yoho who leads Republicans on the U.S. House Asia and the Pacific Subcommittee.
Reach Kevin Derby at kevin.derby@floridadaily.com.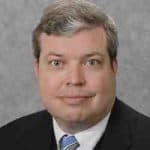 Latest posts by Kevin Derby
(see all)