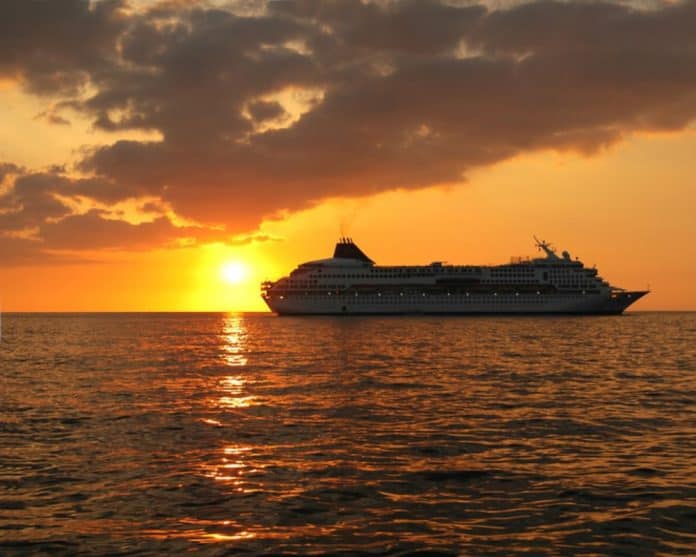 A proposal from Florida's two U.S. senators to coordinate how the cruise line industry resumes business after the coronavirus pandemic is building momentum on Capitol Hill.
Last month, with the support of U.S. Sen. Marco Rubio, R-Fla., U.S. Sen. Rick Scott, R-Fla., brought out the "Set Sail Safely Act," which, according to Scott's office, "will establish a Maritime Task Force, in coordination with a Private Sector Advisory Committee, to address the health, safety, security, and logistical changes needed to allow for cruise lines and ports to resume operations."
Scott offered some of the reasons why he introduced the proposal.
"Florida is a tourism state with thousands of jobs relying on the success of our ports, cruise lines and maritime industries," Scott said when he introduced the bill. "Over the past few months, I've had many conversations with leaders at Florida ports, federal agencies, and within the cruise industry about how to ensure the safety of passengers and employees. As we work to solve the coronavirus and safely reopen our economy, this legislation will support the development of guidelines needed to ensure the safe resumption of our cruise lines and port operations. I will continue to work with Floridians, industry and federal leaders to safely bring back this industry, which is important to our state's economic success."
"The cruise and maritime industries are vital to the prosperity of our state's economy, and securing guidance for safely resuming operations is a top priority of mine. Since the onset of the COVID-19 pandemic, I've been working with the Administration, officials from the state, and industry leaders to identify ways to mitigate risk in hopes of an eventual return to business. I am proud to join Senator Scott in introducing legislation that will provide a roadmap for cruise lines and port authorities to safely resume operations, allowing our valuable tourism economy, and the people it employs, to begin to recover," Rubio said.
The bill has the support of the Cruise Lines International Association, the American Association of Port Authorities and the Florida Ports Council. The bill also has support in South Florida including from Miami Dade County Mayor Carlos Gimenez, who is the Republican challenging U.S. Rep. Debbie Mucarsel-Powell, D-Fla., in November, from Miami-Dade Tourism and the Ports Committee Chairwoman Rebeca Sosa and from Juan Kuryla, the director and CEO of PortMiami.
Scott's bill was sent to the U.S. Senate Commerce, Science and Transportation Committee.
Earlier this month, U.S. Rep. Jenniffer González Colón, R-PR, introduced the companion measure with Mucarsel-Powell, U.S. Rep. John Rutherford, R-Fla., and U.S. Donna Shalala, D-Fla., among the cosponsors.
"This legislation creates a Maritime Task Force that considers recommendations of public officials and the private sector to create a plan of the requirements and protocols necessary to safely continue maritime travel. The ongoing health emergency has showcased the vulnerabilities we face in coastal jurisdictions such as Puerto Rico where the first case of COVID-19 came from a passenger on a cruise line. Yet, this industry is an important economic engine for our districts. Last year, Puerto Rico's ports received 1.78 million passengers, a 7.3 percent increase in 2019 with an economic impact of $214,550,800. This bill works to ensure that when cruise lines start operations again, that they do so safely and reliably to protect passengers, crew, staff at the ports of call, and our constituents to stop the future spread of diseases and pandemics," said González- Colón.
"We would like to thank Congresswoman Jennifer González Colón and her cosponsors for introducing this critical bill. Cruise ports across the nation provide thousands of jobs and generate billions in economic activity. Florida is home to the top three cruise ports in the world and we are ready to work hand-in-hand with our industry partners to develop a plan to safely resume cruising," said Doug Wheeler, the president, and CEO of the Florida Ports Council.
"Tourism is a pillar of our South Florida economy," said Shalala. "Unfortunately, this industry has been devastated by the COVID-19 pandemic. We need to help ports and cruise lines develop strong safety standards so they can resume operations while properly mitigating risk. I am proud to join Rep. González Colón in introducing legislation that will form a pivotal part of our nation's efforts to reopen the tourism sector safely."
González Colón's bill was sent to the U.S. House Transportation and Infrastructure Committee which referred it to its U.S. House Coast Guard and Maritime Transportation Subcommittee.
Reach Kevin Derby at kevin.derby@floridadaily.com.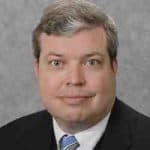 Latest posts by Kevin Derby
(see all)