Last week, U.S. Sen. Rick Scott, R-Fla., asked for unanimous consent on the Senate floor to pass his resolution supporting tennis player Peng Shuai, who recently disappeared and is being censored by the Chinese Communist Party after making public allegations of sexual abuse by a former Chinese Communist Party official.
In his resolution, Scott expressed the Senate's condemnation of Communist China's human rights abuses and silencing of Ms. Shuai, as well as the International Olympics Committee's (IOC) complicity in Ms. Shuai's oppression.
The resolution also applauds the actions of the Women's Tennis Association (WTA) to end its involvement in Communist China and demand a full investigation into Shuai's allegations. Scott's resolution was cosponsored by five fellow Republicans including U.S. Sen. Marco Rubio, R-Fla.
Senate Democrats blocked Scott's effort for unanimous consent.
Scott weighed in after his request for unanimous consent was denied.
"Instead of demanding accountability for victims of sexual assault, Senate Democrats today chose to block my simple resolution in support of Chinese tennis player Peng Shuai and basic human rights. It shouldn't be hard to say that what the Women's Tennis Association is doing is right. Communist China's silencing of Ms. Shuai is wrong and the IOC's cooperation with the authoritarian communist Chinese regime in covering up this alleged assault is unacceptable. Right now, Ms. Shuai is holed up in a room somewhere in Communist China under constant surveillance, yet Senate Democrats can't be bothered to stand with her, demand accountability and condemn the horrific abuses of the Chinese Communist Party. The United States Senate should be standing with Ms. Shuai – not the Communist Party officials abusing and silencing her. It's a sad day in the U.S. Senate when a resolution like this cannot be agreed to," Scott said.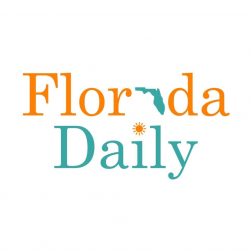 Latest posts by Florida Daily
(see all)