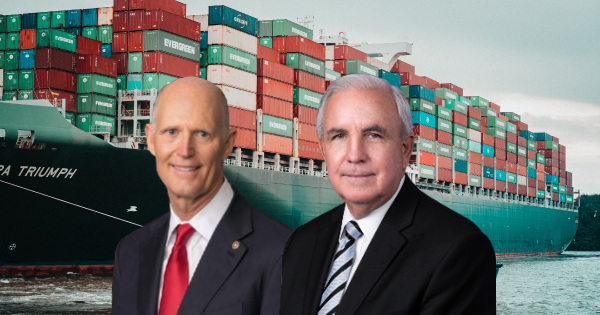 This week, U.S. Sen. Rick Scott, R-Fla., failed to get his proposal to move $125 million in unspent CARES Act funds to "facilitate cargo vessels currently on hold along the West Coast to cross the Panama Canal and dock in the East" through the U.S. Senate when he asked for the chamber's unanimous consent to get it through.
Their proposal would have governors "use unspent, unobligated CARES Act funds to help offset port fees and other related state-level expenses."
Scott and U.S. Rep. Carlos Gimenez, R-Fla., introduced the "Supply Chain Emergency Response Act" earlier this month.
"As empty shelves grow more and more common, prices are surging higher and small businesses can't access the goods they need to serve their customers. Joe Biden's supply chain and inflation crises are devastating for so many Americans, but it's our poorest families, those on low and fixed incomes like mine growing up, that are hurt the most. Yet, Biden does nothing to help," Scott said when he unveiled the proposal.
"Unlike the Biden administration, I'm not going to just sit around and play TV commentator," Scott added. "Today, I am proud to partner with my friend and colleague Congressman Gimenez in introducing the Supply Chain Emergency Response Act to get products flowing to American families and businesses again. We need to make Washington work for Florida families. Fortunately, Florida's ports are ready and able to help with this crisis and I hope all of my colleagues work with us to quickly pass this good and urgently needed bill."
Gimenez also took aim at the Biden administration when he showcased his proposal.
"It is a grave failure of the Biden administration that our store shelves are empty, and that Americans cannot find basic goods and products. From the beginning of this supply chain dilemma, Florida's ports have clamored for more cargo vessels to reroute from their original port call to California and come to the East. Like Florida, several states in the Gulf and the eastern seaboard have both the port capacity and the logistical capabilities to ensure goods reach our shelves in a timely and efficient manner," said Gimenez.
"Getting these cargo vessels to Florida and other eastern states also alleviates the shipping container shortage, which has made it difficult for American producers – from our farmers and ranchers to our domestic manufacturers – to ship their goods and products abroad," Gimenez said. "I thank Senator Rick Scott for introducing this bill in the Senate and joining this fight with me to help fix this supply chain issue with a commonsense approach. Senator Scott has always stood on the side of Florida's workers. I also want to thank Governor Ron DeSantis for his steadfast leadership at the state-level in working to bring more cargo vessels to Florida's ports – a move that will result in sizable economic activity for places such as PortMiami."
Conservative group Heritage Action is backing the proposal.
Scott tried to get the bill through the Senate this week by asking for the chamber to pass it with unanimous consent but the bill was blocked. He weighed in afterward.
"Just last week I met with port and business leaders at the Port of Palm Beach and heard firsthand from them how Joe Biden's disastrous policies and socialist agenda have created a massive supply chain crisis that is hurting businesses, fueling inflation and leaving shelves empty in Florida and across the nation. Unlike the Biden administration, we got together to talk about solutions and how we can fix this problem with commonsense legislation like my Supply Chain Emergency Response Act. While I'm fighting to solve problems, the Democrats only care to obstruct," Scott sadi.
"Where are Transportation Secretary Pete Buttigieg and Commerce Secretary Gina Raimondo?" Scott asked. "I've asked that they testify in the Senate Committee on Commerce, Science and Transportation. They haven't shown up and the committee hasn't held a single hearing on this. All year Democrats have made clear that they have zero interest in solving problems. I feel sorry for them that they have to do so much to cover for Biden's failures and can't seem to do anything that actually helps the American people. Florida families deserve more from their government than a bunch of agency heads that would rather be TV pundits than actually work to solve problems. I won't stop fighting to put forward real solutions and make Washington work for the American people."
Michael Rubin, the president and CEO of the Florida Ports Council, thanked Scott for his work on the issue.
"The Florida Ports Council is grateful for the hard work Senator Rick Scott continues to do to push forward commonsense solutions, like the Supply Chain Emergency Response Act, and engage Florida's 15 seaports to help fix the supply chain crisis. Florida's ports are ready, willing and able to be a partner in getting America's supply chains back on track, and we hope to see this good bill reconsidered and passed as soon as possible," Rubin said.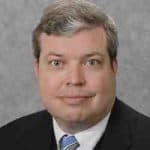 Latest posts by Kevin Derby
(see all)