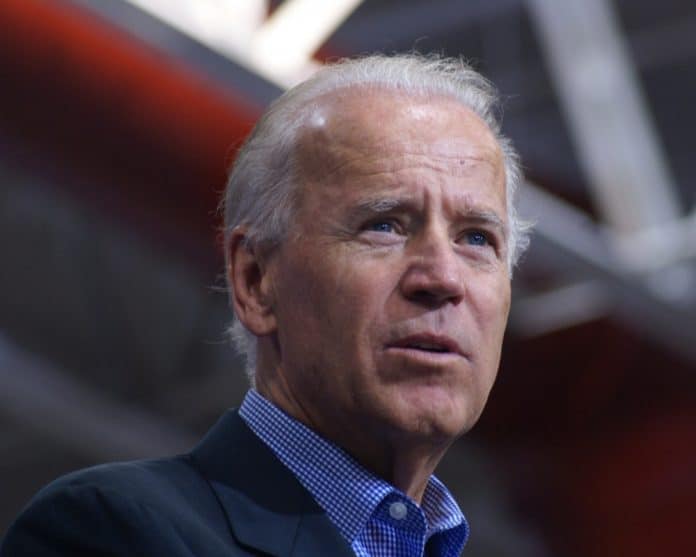 As a candidate, Joe Biden pledged that he would shut down the virus, grow the middle class, and unite the country. It has now been more than a year since he became president, and Biden has broken all three promises. COVID is out of control, everything is more expensive, and Biden has divided Americans at every turn. After just one year in America is in crisis, and Biden is the "Promises Made, Promises Broken" president.
Biden's inability to fulfill even his most basic pledges is just one of the reasons only 22 percent of Americans think our country is heading in the right direction. Weak job growth, skyrocketing prices and empty shelves are all the hallmarks of Biden's disastrous first year in office. Biden might have campaigned as "Middle-Class Joe," but now that he is in power he doesn't care that his failed, far-left economic policies are responsible for reducing Americans' real wages. Voters know Biden's agenda is leaving them squeezed, which is why seven in ten of them now give Biden negative marks for his handling of inflation.
It isn't only rising prices giving Americans anxiety here at the start of Biden's second year in office. COVID continues to spread at an "astonishing speed" because Biden failed to "shut down the virus" like he promised. Biden's muddled messaging on COVID and refusal to ensure we had an adequate supply of test and treatment options have only compounded the crisis.
Almost as bad as Biden's failure to shut down the virus is his failure to accept any sort of responsibility. After promising to end the pandemic, Biden now says "there is no federal solution" to COVID and that the virus is "here to stay." Biden's divisive rhetoric on vaccinations also pits Americans against each other, forcing citizens to choose between a forced vaccination and providing for their families.
Americans are waking up to Biden's lies, which is why his poll numbers have sunk to their lowest point so far. Also contributing to Biden's plummeting approval ratings is the crime wave afflicting so many communities. Democrats who advocate dangerous Defund the Police policies and activist, Democrat-funded district attorneys who turn a blind eye to criminals care more about appeasing the woke mob than keeping their own communities safe. Also staying silent is Joe Biden, who has consistently avoided speaking up for the interests of law-abiding Americans.
Biden's track record is no better abroad, where his failures have made the world a more dangerous place. Take Biden's botched Afghanistan withdrawal. After proudly proclaiming "America is back," Joe Biden indefensibly surrendered to Taliban terrorists, abandoning American service members and our allies in the process. Thirteen U.S. service members were tragically killed and hundreds more Americans were left behind in a mission where Biden still insists everything went according to plan. But most Americans know Biden's incompetence on Afghanistan resulted in one of the most humiliating failures in U.S. history.
Biden's Afghanistan disaster hasn't been the only severe blow to our credibility on his watch. From removing FARC from the list of foreign terrorist organizations to failing hold like Communist China accountable for COVID or appeasing autocrats like Vladimir Putin, our enemies taking advantage of the weakness coming out of this White House.
In the face of these self-created crises, Biden has showcased the same aversion to accountability that we saw throughout 2020 when he spent the campaign hiding in his basement. Biden has time for frequent beach getaways to his beach house, but routinely avoids answering questions from the press. With his mounting failures, it comes as no surprise that Biden has held fewer news conferences than any of his five immediate predecessors.
Biden might not answer questions, but as we head into the midterms voters are starting to ask whether they are better off than they were a year ago. Because of Joe Biden, the answer is a resounding no. Biden's name won't be on the ballot this November, but his failed policies will be. Fortunately, Americans have a chance to hold Biden and complicit Democrats who cover for his crises accountable. I know that come November, Americans will reject Democrats' radical agenda. They will vote for Republicans to deliver conservative leadership that will get our country back on the right track.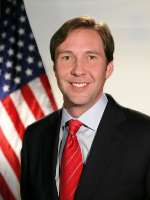 Tommy Hicks, Jr., is the co-chair of the Republican National Committee (RNC).
Latest posts by Guest Columnist
(see all)